End of an Era
New High School addition for the 2017-2018 school year.
Grounding: conquering the anxiety to perform
Tyler Wayne, Staff Reporter
The lights dim and a spotlight shoots down at the stage. Junior Elizabeth Salyer senses a rush of cortisol as she runs through the lyrics of her solo performance. As a choir student, one of the most nerve-racking moments can be when one is asked to perform a solo performance at one her concerts. Especially for shy students, singing without one's peers can be an u...
June 27, 2017
Sarah Shevrovich, Staff Reporter
One word that describes all of the changes for 2018 school year: excited. Principal Richard Cook and science teacher Diane Brooks use the word "excited" when describing t...
June 20, 2017
Underwater Robotic team wins state competition
Rita Alonso, Staff Reporter
Emotions ran wild for the underwater robotics team while they waited for the winner to be announced. Team number 9 was called, which meant it won the Marine Advanced Tech...
June 10, 2017
View All »
How to accomplish any goal you set
Mason Gee-Montgomery, Staff Reporter
 Only three percent of citizens in the United States have written goals. Out of these 3 percent, "only 1 percent rewrite and review their goals on a daily basis" accor...
July 1, 2017
Anna Baird, Content Editor
Whether it is school, work or something personal, life can become stressful very quickly. There are different ways to deal with this stress, and for a lot of people, yoga i...
June 29, 2017
Abbey Salyer, Staff Reporter
Jotting notes down in math class, eighth grader Landon Clark finds it difficult to pay attention. When he and his classmates take notes, he says "I fidget with my pencil...
June 26, 2017
View All »
Jordan Hammerberg, Staff Reporter
Imagine two people cloud gazing. One person sees a sheep, while another sees an atomic explosion. No one is righ...
May 19, 2017
A resurgence of interest in old styles has put clothing and accessories such as high-waisted pants and ...
May 16, 2017
Between the pages of creating a yearbook
Tyler Wayne, Staff Reporter
Managing one's peers is far from easy. However, as a first year member of The Panther yearbook staff, Taylor Crockett does it seamlessly. In the short amount of t...
May 9, 2017
View All »
Zabrina Yannella, Creative Editor
Twenty minutes into the first half of the varsity girls soccer game, freshman Megan Catron broke into chills and could not breathe. The ability to catch her breath felt farthe...
June 23, 2017
Emma Lockhart, Editor-in-Chief
Pushing herself to finish the 2 mile race, freshman Rachel Owen steadily runs along the track against 11 other athletes, one of those being her peer, friend and mentor, se...
May 25, 2017
Sarah Shevrovich, Staff Reporter
"I do think softball is harder [than baseball]," the varsity boys coach Chris Robinson said "due to the fact that they pitch so close and the ball comes from a reall...
May 16, 2017
View All »
Is Trump a good president for millennials?
May 26, 2017
Schools should offer more AP courses
Anna Baird, Content Editor
There is quite a bit of pressure to come across as put-together and well-rounded on college applications. This c...
May 19, 2017
Heads, shoulders, knees and toes
Shelby Zeigler, Columnist
The time is here. The time of year for demoralizing and sexualizing women for parts of their body they ha...
May 18, 2017
View All »
Song as old as time, or is it?
Abbey Salyer, Staff Reporter
Elizabeth Cyr Finally. The most captivating Disney princess movie has finally come to life. To quote the movie, "be the guest" and experience ...
May 22, 2017
Anna Baird, Content Editor
Spotify link Each title is a link to a YouTube link to the song. Have a go-to, power-up song? Here are a few to ad...
March 21, 2017
Zabrina Yannella and Rita Alonso
Friends, family and locals fill the cozy coffee shop. A piano sits near the front window waiting to be ...
March 2, 2017
Wealthy president, unhealthy priorities
Even though our country is past the 100 day mark of time with Donald Trump as president, the future ...
June 22, 2017
As children in elementary school, we would sit on the floor of the music classroom and practice differen...
April 12, 2017
America is so harshly divided about everything President Donald Trump does, from the way he communica...
March 7, 2017
#UareUncaged
We at Uncaged Student News make it our mission to connect our audience through multiple media outlets. Our hashtag, #UareUncaged, is our reminder to our audience that we will tell your stories. We will inform and investigate on your behalf. We will try to entertain, and at times, we hope to enlighten you. Your stories are our stories. The new intro that has been created for our videos serves as a visualization that #UareUncaged. It shows the viewer that our students are the foundation of what we do every day. Created by Video Journalist Sam Nichols.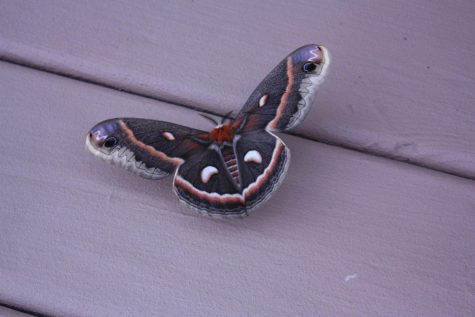 A female cecropia moth, the largest native moth of North America, is captured on a porch in Munith, Michigan during it's short two week lifespan.
Recent Photo of the week Stories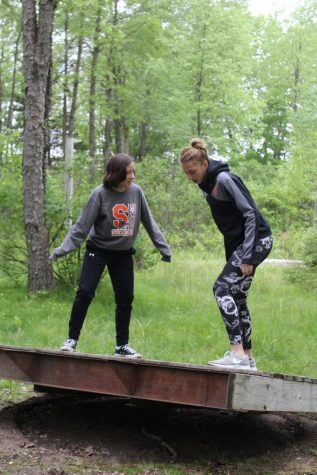 Photo of the Week, May 22, 2017
May 22, 2017
View All »
Polls
Loading ...
Follow Uncaged On Twitter!
Recent Sports Scores
Monday, May 15

Womens Varisty Soccer

Stockbridge High School 6 - Durand High School 1

Thursday, May 11

Varsity Baseball

Stockbridge High School 7 - Concord High School 3

Tuesday, April 25

Womens Track & Field

Stockbridge High School 48 - Lakewood High School 88

Tuesday, April 25

Varsity Softball

Stockbridge High School 17 - Fowlerville 15
Don't forget to buy your Stockbridge High School yearbook before it's to late! Link: http://bit.ly/BUYNOW2017