Teen Center returns with new year
COVID-19 took a lot of experiences from everyone, especially children and teens. As society comes closer to that normal point, youth in our community receive a taste of normal as the Stockbridge Teen Center reopens its doors at a new location.
Students fondly remember their days at the Teen Center, which were abruptly cut short in March of 2020, nearly 2 years ago. One of these students is Stuart Cook, who frequented the Teen Center after school.
"It's a place where I could usually hang out and just relax after school," Cook said.
With a new location, at 5000 S. Clinton St., comes another mystery to students: transportation offered after school. 
"We have this QR code here that a parent can scan and fill out the form," Courtney Fletcher, office worker, said. 
After this form is filled out, students will be able to take the bus to the Teen Center.
"I don't think I'll take the bus, as I can drive personally." Cook said. "But, I feel it's a great thing for students who can't."
At the Teen Center, kids can gather around screens to play games with friends, play tabletop games, do homework, talk, and just generally be out in a safe space for teens.
With these in mind, it will be an exciting return to a glimpse of normal, coming February 1.
Leave a Comment
About the Contributor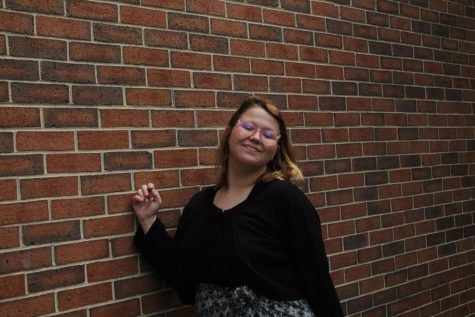 Kathryn Brumm, Social Media Manager
Kathryn Brumm is the Social Media Manager for Uncaged. She enjoys writing, singing and drawing. This is her second year on Uncaged, and also participates...