Yearbook cut from core curriculum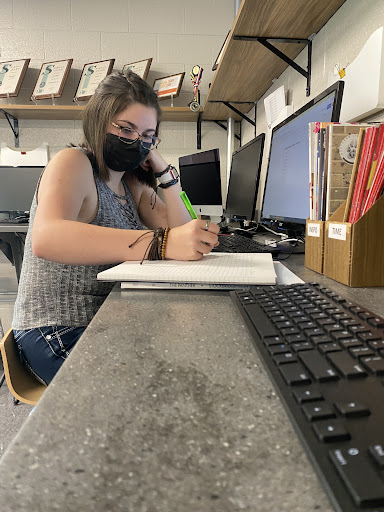 With the start of the 2022 school year, there have been a lot of changes like new teachers, new classes, and yearbook becoming a club instead of a class. 
This was promoted by a change of student interest and numbers of participants. 
"The numbers for yearbook have been decreasing," former yearbook adviser Elizabeth Cyr said. With it being a class, fewer students are interested because of the stress of having to be there every day according to one of the new advisers, Courtney Fletcher. 
As a club, people can join anytime, as opposed to a class, where you could just randomly be put in, or not get in at all. 
Meeting once a week can take a lot of the pressure off, and might help more people get to know about the yearbook and sign up for it.
Another contributing reason is because of packed schedules. Other electives conflict with yearbook, causing many students to not be able to participate in the class.
Senior Sidney Gipe was supposed to be the one of the yearbook's editor-in-chiefs this year.
"It's not a hard class, but it takes a lot of work and dedication, and I think it takes too much to be a club, like, it needs to have a class period and that way we can all work together and be together," Gipe said. 
Many yearbookers are not able to participate because of other commitments like sports. Practices get in the way of club time, and sports usually come first for most students. With yearbook being after school, students may not be able to go because of other commitments or not having rides.
For many seniors, the yearbook is an important part of their final year. 
"I think it is important because it's my last year of high school, and I didn't get a yearbook any other year," senior Nickole Mons said. 
A yearbook is wanted by many students because it will help them remember their high school years in the future. A yearbook is something that will last forever, and can even help generations ahead of us look back and see what high school was like in 2021-2022. 
Leave a Comment
About the Contributor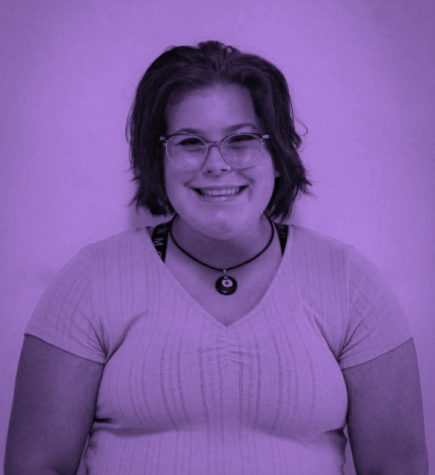 Olyvia Hoard, Editor In Chief
Editor-In-Chief Olyvia Hoard, a junior, started on Uncaged during the second semester of her freshman year. She enjoys writing, cheerleading, reading,...