Middle schoolers transition to upper level, results mixed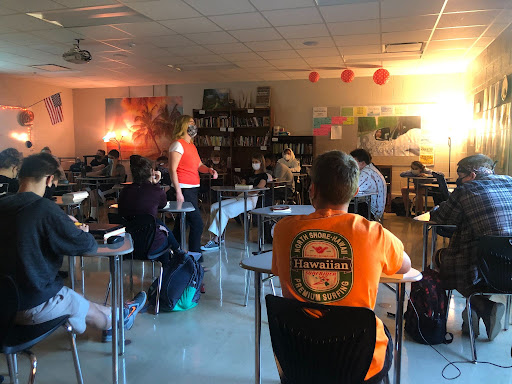 With the start of the 2021 school year, freshmen are starting to think about their futures in high school and about their lives after. With so many activities to join and opportunities to think about, some are still up in the air for the moment because of COVID-19. When the new freshmen were asked about how their transition is going in the first week of school there were some mixed responses.
The transition to high school can go well or be stressful for some students. Some students are going into unfamiliar classes with different rules and regulations to follow. But also they are concerned about meeting the other students they haven't met before.
"Not having my normal friends to hang out within my classes," freshman Katelyn Regan cites as a concern about heading into the ninth grade.
There is a right of passage for all high schoolers like driver's training, WTC, sports, and dances. Many high school students start driving themselves freshman year or sophomore year, some students want to get a head start, depending on their age. Also, sports and extracurricular activities are a way to relieve the stresses of everyday life. 
"I'm trying to join the golf team right now," freshman Kenneth Green said.
Leave a Comment