Cold days ahead
How winter in a pandemic could change school even more
Update: As of Nov. 17, Stockbridge schools will be closed until January 2021.
After seven months of quarantine and school closing, many students are excited and happy to be back. However, rumors of school closures this winter have been the talk of the school for weeks.
Trying to figure out what was true and what is just rumor has been difficult, especially because this could change any moment. It's no secret that the cold and flu season is winter, could COVID-19 get worse this winter? It could change the already modified way schools are running.
Many students have been hearing and spreading rumors about school closing, more so since Grass Lake closed for less than two weeks. Oct. 25. A poll on the Uncaged Student News Instagram story asking people if they think schools will close this winter was answered by 50 people, 82% said "yes." And, 18% said "no." 
There seems to be a general agreement. The school will probably close, but no one is exactly thrilled.
Interim Superintendent Bruce Brown and the school district have been sending out emails to parents regarding COVID-19 updates. In one of the emails, Brown said, "We will be following the Health Department Guidelines to monitor or quarantine any staff members who were possibly exposed." 
According to information given to parents and guardians, Stockbridge is following Ingham County Health Department guidelines, including contact tracing and quarantining any students considered "close contact." which, by the Ingham County Health Department guidelines means less than six feet apart for more than 15 minutes.
"I think this winter there's going to be a spike in COVID cases, but if COVID starts spreading too much it would probably be best to just stay closed," Lacie Thayer, 9, said. Grass Lake closed for less than two weeks due to COVID-19 case. Families already suspect school will close, but for how long really just depends.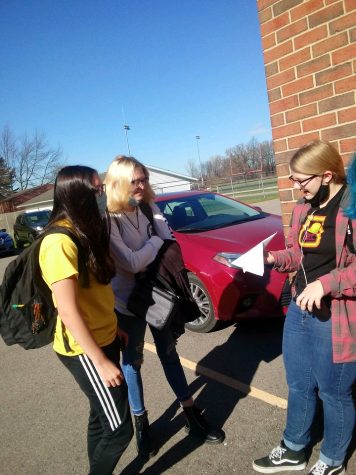 When the weather is nice, students at Stockbridge Jr/Sr High go outside for mask breaks between classes. But with winter coming, kids will be staying inside between classes. There's been no update as to if we'll still have them when it proceeds to get colder or other things that may change because of this.
"I've heard that school was going to close. I hope it doesn't, I learn better in a classroom," Thayer said. She shares that hope with many of her peers. If this cold and flu season will cause COVID-19 cases to go up is still unknown, but Stockbridge schools haven't closed yet.
Leave a Comment
About the Contributors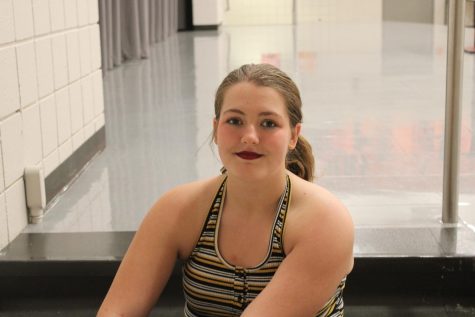 Jamie Phillips, Reporter
Jamie Phillips is a senior in high school, and a reporter and photographer for Uncaged. They're also a part of varsity softball and leadership. They...