School resumes with new social distancing guidelines
After nearly seven months of being closed, Stockbridge High School opened September 21 for in-person learning. Jeff Trapp, principal, sent out a video on September 4 to students and families regarding how social distancing would be used for in-person learning and how it would work with new rules in place to keep students and staff safe.
Students will have to remain socially distanced whenever possible, masks will be required except for lunch. The school is taking special precautions to social distance at lunch with markers on benches and in line to keep students distanced. Eating outside is also an option in warmer months.
As for the rules, "Personally, I don't think people will follow them," Kathryn Brumm 10, said, "Kids will be kids, and we've been cooped up for several months, I mean, look at kids on the first day of school every other year. They're overjoyed. And after seven months? Yeah, I'm not sure they'll be followed."  
For parents who do not think it would be safe for their child to return, online learning is an option that some are choosing.
"I believe that even if we had the strictest guidelines, everyone's gonna get sick. I don't mind wearing a mask, but I'm sure it'll get old real quick," Brumm said.
Leave a Comment
About the Contributor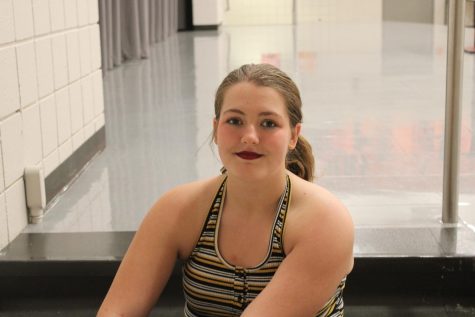 Jamie Phillips, Reporter
Jamie Phillips is a senior in high school, and a reporter and photographer for Uncaged. They're also a part of varsity softball and leadership. They...