Marvel called, they want Spider-Man back
The year is 1998, Marvel had just offered every Marvel character on the roster to Sony. They decline most likely thinking Spider-Man was the only character that they would make a profit off. Boy were they wrong. 
Disney and Sony had become partners in February of 2015 leading to a new iteration of Spider-Man being introduced into the Marvel Cinematic Universe (MCU). 
In August of 2019, Spider-Man reportedly left the MCU after Marvel and Sony ended their partnership. Fans raged about it all over social media. 
BuzzFeed reporter, Adam B. Vary, confirmed that the issue basically came down to money even though in the three 2000s Spider-Man movies they made $2.5 billion worldwide. Soon after though, the Spider-Man movie starring Andrew Garfield did not pull in enough money and became "a critical and commercial disappointment," he wrote in an article about Spider-Man, leaving the MCU.
Sony then began to partner with Disney as of 2015 to create more movies starring Tom Holland as Spider-Man in the films. Disney, according to Deadline's report, stipulated to Sony that it wanted to split future Spider-Man movies in a 50/50 co-financing arrangement — which also meant a 50/50 split in the profits. 
Sony said no.
 Disney said fine, removed Kevin Feige and Marvel Studios as producers of Sony's future Spider-Man films, and kicked the character out of the MCU sandbox.
Spider-Man got taken out of the Marvel Universe. 
But, on September 27, Disney and Sony made a deal to bring Spider-Man back to the Marvel Universe. 
"The new deal sees Marvel Studios producing the next installment of Spidey's cinematic franchise, with Kevin Feige taking a lead role in production," BuzzFeed reported. "Spider-Man will also appear in other MCU movies going forward, as he has previously."
The history of the character is long and full.
Sony brought Spider-Man to the screen from 2005 till today by sharing the character with Disney. The first Spider-Man movie came out in 2002 and was played by Tobey Maguire; he continued acting as Spider-Man until 2007. Then, years later, "The Amazing Spider-Man" rolled out with the lead played by Andrew Garfield. He ended this role of his when "The Amazing Spider-Man 2" came out. An animated Spider-Man movie also came out in 2018 called "Spider-Man: Into the Spider-Verse."
And now, Tom Holland, who now plays Spider-Man in the most recent films, was first seen in the Marvel movie; "Captain America: Civil War" which made over $370 million, most likely contributing to the new deal that keeps Spider-Man in the MCU. 
Tom Holland has also played Spider-Man in the 2018 MCU movies "Avengers: Infinity War," "Avengers: Endgame" and finally in 2017, Tom Holland got his own Spider-Man movie called; "Spider-Man: Homecoming" then another in 2019 named "Spider-Man: Far From Home."
Leave a Comment
About the Contributor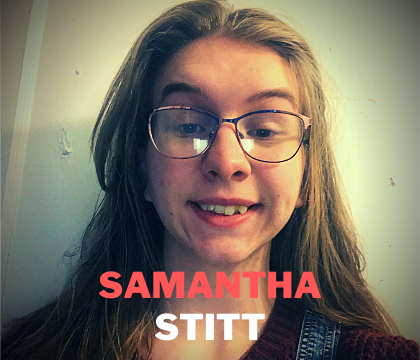 Samantha Stitt, Features Editor
I think of myself as a confident person, a person that takes risks if need be. I also think of myself as someone you can rely on if you need someone to...