Oh deer, check this out
Greeted by the sight of old antlers and deer in the enclosure, The Michigan Whitetail Hall of Fame Museum gives a humble feel.
Located at 4220 Willis Rd in Grass Lake, Michigan, the museum is a family owned business that tends to be open at 11:00 a.m to 7:00 p.m seven days a week. For adults, it is $5 to get in and $1 for those under 18 years old.
The museum was built and first opened in 1994 in the fall by owner, Craig Calderone.
"I started collecting deer antlers, and I started filling up my house," Calderone said. "People would come and see it, and they would get a big kick out of it."  
According to Calderone, in the movie, "Field of Dreams," there was a quote that stood out to him that gave him the confidence to remortgage his house and build his museum.
"I get ready to build it, and I did most of the stuff myself, and as I get ready to put deer heads on the wall, my dad shows up and wants to watch the place for me. So, as the movie said, 'build it and he will come,' that's kind of how it works," Calderone said. "It ended up turning out really good for me. As people come in they enjoy it so much, that's probably my favorite things, is how much people enjoy it."
The museum holds record mounts and many interesting facts about hunting and deer. Many of the mounts and other items such as antlers, furs and much more were gathered over the years through purchase, trade and collection of all of the items seen in the museum.  
Visitors are given the option to feed the deer apples, which cost $1 a bag.
Junior Mitchell Tenney was hesitant at first to go to The Michigan Whitetail Hall of Fame Museum because he thought it would not be fun. However, he said that when he caught a glimpse of all the interesting items there, along with the deer, and saw that he could feed them, his thought changed.   
"I went with my girlfriend; she said it would be very fun," junior Tenney said. "I thought it was going to be a waste of time, to be honest. First, I seen the chainsaw museum, then after that, we seen the deer. It was incredibly fun." Tenney's favorite part was the chainsaw museum because according to Tenney, it had many cool antiques that had to do with logging and chainsaws. "It's a must-go, and it's cheap, and a lot more fun than you think it is."
Leave a Comment
About the Contributor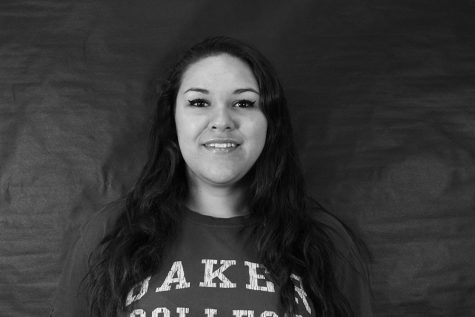 Rita Alonso, Senior Reporter
I was recommended to Uncaged by my freshman English teacher but had to wait until my sophomore year to join, so I had time to think about it. When scheduling...