Heroin: The impacts after high school
In the past 30 days students in grades seven, nine and eleven have not used heroin according to SRSLY Stockbridge; nonetheless, heroin usage is a very real dilemma, especially for graduating seniors going off to college in the fall.
The Center for Disease Control reported 8,260 heroin related deaths in 2013, up 39 percent from 2012.
"Heroin has affected us personally–Our son became an addict at the age of 23," said executive Vice President of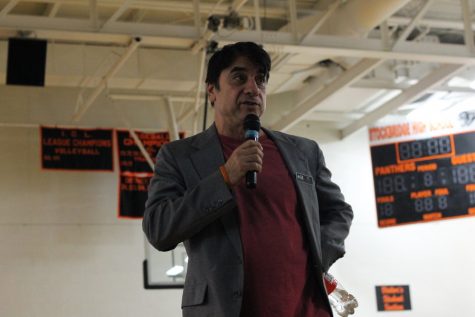 Families Against Narcotics, Phil Pavona. "He was not one who partied big time in junior high or high school—was an honor student–scored a 23 on his ACT and went away to school for college.  Between his 2nd and
3rd year of college, he met the wrong people and tried the wrong drug–and the rest was history.  He struggled with heroin addiction for over 2 years and lost his battle (overdosed) at the age of 25. We experienced every facet of the addiction experience. (in pt, out pt, rehab, court and jail system, 12 step meetings, therapist, physicians, and ultimately the funeral system)  Addiction is a family disease—affecting and disrupting the whole family–not just the addict."
Out of those 8,260 who died, 1% of the deaths were of college students, according to the Partnership for Drug-Free Kids.
This means every year approximately 83 college students die of heroin related deaths.
"Ingham County–just like every other county in the state and country– is being decimated by this crisis," Pavona said. "Every week, between 1 and 2 people die from an overdose in our county alone–and every year, hundreds and hundreds overdose–but do not die due to the intervention of an overdose treatment medication called Narcan. Our country now experiences more overdose deaths in a given year than it does automobile deaths. In fact, there have been enough overdose deaths in the last couple of years that the average life expectancy has decreased rather than increased for the first time in several decades.With proper education and awareness–this crisis can be eradicated.  It is for the most part a societal self inflicted wound."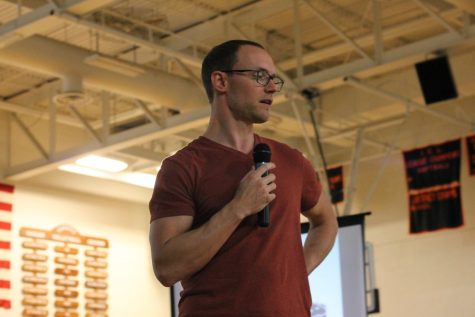 Leave a Comment