Science teachers and students prepare for new classrooms
Students stroll into their science classrooms filled with equipment and educational trinkets to chat with their friends before taking their seats to complete their warm-up. Many of these students are unaware that soon science teachers will start to pack up everything and move into their improved classrooms located in the new addition of the school which is being managed by the company Wolgast. The change of location will affect both science teachers and students because the plan is to move into the new classrooms during second semester.
Although the exact time of the move is not official, teachers have a general idea of when they will be packing up and moving.
"Originally, we were told it would probably be the summer, and then I just heard that spring break is a possibility," physics teacher Bryan Tasior said. "I didn't realize it was 'gonna be during the school year, which would make it difficult. In a science classroom you have a lot of equipment to move, so I can only imagine how many hours it's 'gonna take me to completely move everything from here into a new room and set it up for my students."
The move will mainly affect students in second semester science classes. According to principal Richard Cook, the addition is only going to be science classrooms. However, some science students are not worried about the move.
"I don't think it will really affect anything because Mr. Trapp is a good teacher, so I'm sure he can run with it and figure something out to make it easier on us," junior and AP biology student Ayleana Crabtree said.
Although the move will take time, starting the construction during the school year will be more beneficial to students than starting in the summer.
"There's a lot of work involved with planning and prep, but it's well worth it," Jeffrey Trapp, anatomy and physiology, biology and AP biology teacher said. "Next year, hopefully, we'll be able to start right from day one in new classrooms, and that will make the transition that much more worth it as far as dealing with changing this year and making it a lot better next year."
Leave a Comment
About the Writer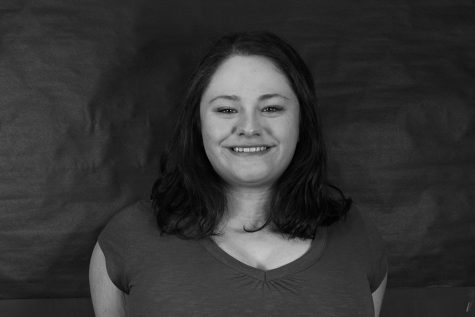 Cheyenne Strong, Social Media Editor
On the Uncaged staff I am the Social Media Editor. I'm in the 12th grade, and I was encouraged to join the Uncaged staff last year. As the Social Media...