Custodians in Stockbridge Schools replaced by outside companies
Meetings have been held in the community on the topic of outsourcing janitors, and according to Superintendent Karl Heidrich, no decisions have been made so far regarding when the custodians will be replaced or which companies will replace them.
Christopher Kruger, the chair of the facilities committee on the Board of Education, said that they would love to keep the district's own employees, but they have to outsource the custodians because if they don't, the state would say that the board was not being fiscally responsible.
"What we have every year is a fund balance," Kruger said. "A fund balance is your set-aside money. Ideally, the auditors say that we should have 15 percent of the total budget should be set aside money. Right now, we have 5 percent. And if we go under 5 percent, then the state comes in and they bring an emergency manager in, like they do in Detroit, and they tell you how you're going to do your business. First thing they'll do is outsource everybody with no questions asked. We would like to stay over that 5 percent so that doesn't happen."
After several attempts by Uncaged, John Janowicz, the head of the union of custodians, chose to have no comment on the subject on behalf of the custodians at the Stockbridge Community Schools.
Leave a Comment
About the Contributors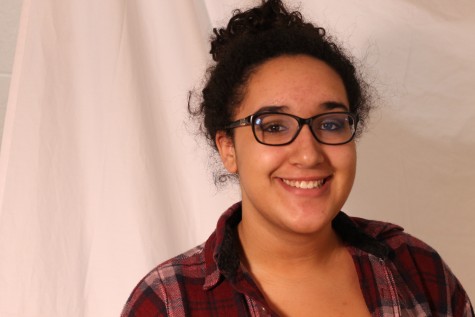 Arianna Gomez, Staff Reporter
Arianna is a Reporter on staff. She's in 10th grade and in her free time she likes taking pictures and listening to music.