Cancer in return for healthy eating
Harmful toxins can cause health issues in unsuspecting teens
Every day, toxins and unhealthy chemicals are loaded into mouths and masticated without much thought. But if we were to get down to the molecular level of what is put in our bodies, the threat of bodily corruption could be more easily seen.
Some foods that may be taken in on a daily basis, can be more harmful and gross than regular bacteria on the surface of your skin.
"Feeding children hot dogs increases their risk of brain cancer by 300 percent," the Organic Consumers Association reports.
"That really shocks me because I had never thought that a hot dog is that dangerous to eat. I never thought you could possibly get cancer from it," freshman Abbey Salyer said. "Little kids have eaten hot dogs before, and they don't know that what they eat could maybe kill them later. It seriously makes me angry."
Even "healthy food" could be dipped in harmful pesticides, creating a more appealing look for fruits and vegetables.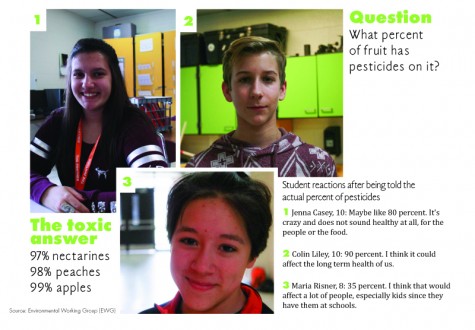 Zabrina Yannella
"The risk from pesticides on conventional produce varies from very low to very high, depending on the type of produce and on the country where it's grown," Consumer Reports' reported.
Shown on the website are pictures of food across a scale, showing the lowest amount to the greatest amount of foods that are increasingly hazardous because of pesticides. At the lowest, tomatoes, stating that a person would have to eat have to eat over 100 to become ill from pesticides. At the top, avocados, where they could eat one and become ill.
"I don't want to get sick from just eating food," senior Kimberly Ely said. "I feel like we should be more natural with our foods. Everything that we put in our food changes how we develop."
Leave a Comment
About the Contributors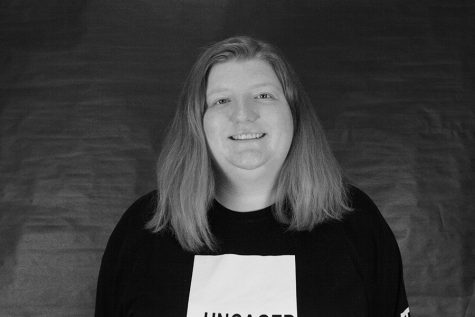 Emma Lockhart, Editor-in-Chief
I received an invitation to join the newspaper in my ninth grade year around scheduling time. This opportunity led to an experience I never even thought...