Dedicated to Darwin
School board accepts bench in memory of Darwin Snider
"He lived with purpose and integrity."
Engraved into the bench in front of the high school, these words describe Darwin D. Snider, a valued community member, that passed away unexpectedly in February 2014.
On September 14, the school board officially accepted the memorial, remembering Snider's service to the schools and to the community.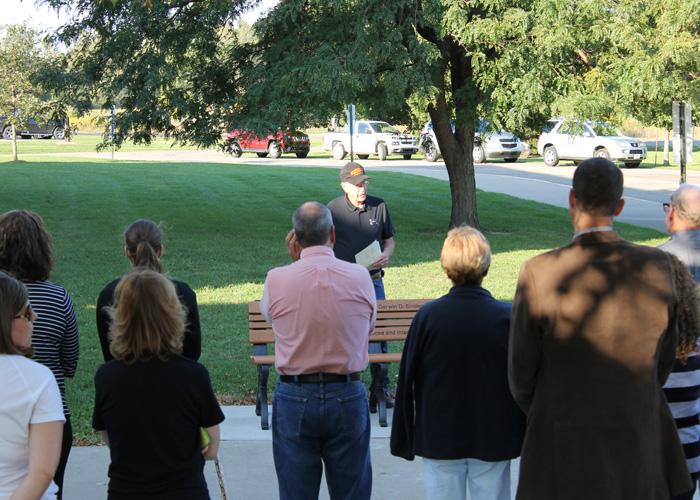 As a member of the Lions Club, school board and Stockbridge Area Educational Foundation, in addition to taking an active role in almost every community event, Snider left an indelible mark on the community and its members; there was no shortage of people willing to speak about him, and there was a lot to commemorate about his life.
Most simply knew him as "Darwin," a trustworthy friend and coworker. Cross country coach Steve Allison was just one example.
Allison was extremely pleased by the memorial.
"I think it's perfect," Allison said. "I don't think he was someone who did things for credit and for recognition. I think he did it because he genuinely wanted to help people and was concerned about other people in the community. So, what better way than a bench? It's always there; you need it when you're tired. A lot of people will take advantage of it."
Board of education trustee and a good friend of Darwin, Christopher Kruger, also spoke at the memorial.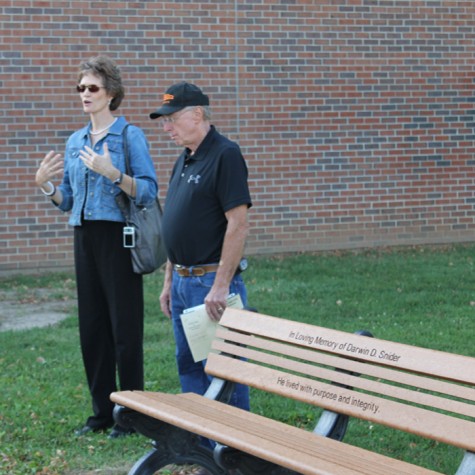 "What you see is what you get with Darwin," Kruger said, "He was a real no-nonsense guy."
The ceremony wasn't extravagant, but Kruger wouldn't have had it any other way.
"It was nice," Kruger said. "It was simple, the way he would have liked it."
After the speakers had given their speeches, Darwin's wife, Kathryn Snider, thanked the community for its support.
"I felt at peace at the memorial," Kathryn said. "It was a very nice tribute. I was very pleased by the gathering. Stockbridge is a wonderful and very supportive community."
Put together by Darwin's brother, Merelyn Snider, the bench now continues to stand in front of the high school in silent tribute to Darwin's life.
"As I was working on it, I was thinking about how he was willing to give a consoling, gracious embrace, and that's kinda what I thought the bench was about," Merelyn said.
View Comments (1)
About the Contributor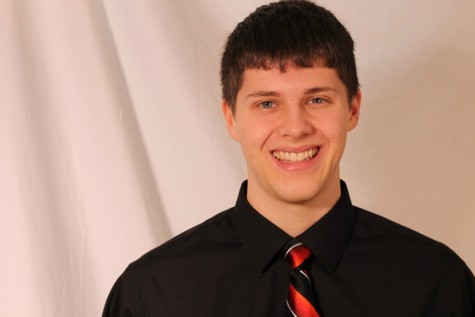 James White, Content Editor
James had been a part of the Uncaged Student News staff for the past three years. This year he is the Content Editor. James enjoys playing soccer, watching...