Cheap, fun and done
Summer activities that won't break the bank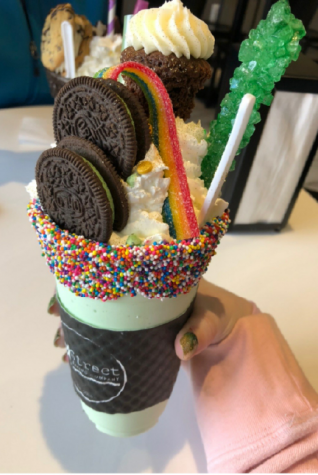 As summer approaches so do the fun activities that come with it like swimming, camping and walks to get ice cream. We all yearn for the warm temperatures, summer hangouts and iconic starry nights.
If you are stuck on the idea that to have an epic summer you need to spend an epic amount of money, you don't have to.
Let's start with food. Want a fun spin on your classic s'more? Start by adding marshmallows, Hershey pieces, M&M's or any type of chocolate into a waffle cone then, wrap it in tin foil and set it over the fire on a tripod.
Roll the windows down and enjoy the billboards top ten songs, then look at the colorful bathing suits or the neon fanny packs to carry things for your next getaway at the county fair or at the beach.
Admission to Ingham County Fair is just $6. If  you have family members who are from 3-12 they will be a dollar less.
Activities that seem so simple, like walking your dog to get ice cream, or having a nice bonfire surrounded by friends, can be cheaper than going to a crazy expensive music festival or an outdoor concert. Another century iconic trend making a comeback? Drive-in movie theaters. Go to Dearborn, Michigan to see the upcoming movies, at Ford Drive-in.
Local lakes are another great way to save money. Pack a picnic for you and friends then go for a swim.
Leave a Comment