Jonas Brothers make copycat comeback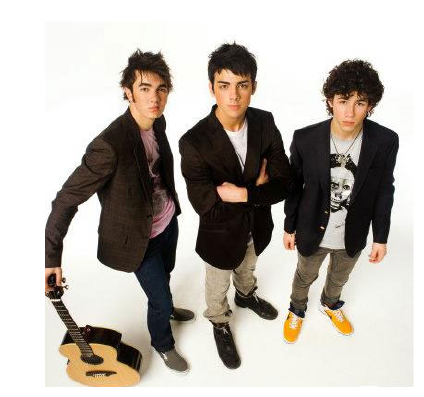 The Jonas Brothers came back after 6 years of darkness with low expectations. The brothers last made music together back in 2013 with their last album, Live. This spring, "Suckers" and "Cool" were released as new songs hitting the Hot 100s.
Fans of Portugal. The Man have realized too much of a similarity between "Feel It Still" and "Suckers."
"Feel It Still" by Portugal. The Man was written in 2017 with high rankings almost immediately. This song won a Grammy for Best Pop Duo/Group Performance of 2018 according to Andrew Trendall, a news editor for New Musical Express (NME). This song was also accused of having a similar tune to the 1960s song "Please Mister Postman" by the Marvelettes.
Portugal. The Man's Twitter account said the Marvelettes matter has been resolved.
Ryan Tedder, a multi-instrumentalist, Grammy-winning songwriter and record producer helped the Brothers, created a 2019 hit. Tedder jumped in to produce songs is causing copyright accusations to other hits.
According to Grey, a publisher for centipedeblog, his first accusation was in 2009 when he wrote "Halo" by Beyoncé and "Already Gone" by Kelly Clarkson.
Now, in 2019 he has created yet another song with music artists that sounds too similar to one another. Tedder has passed on his bad reputation to the Jonas Brothers, ruining their comeback chance.
Freshman Kalysta Connolly, a fan of the Brothers, hasn't budged on her view of the Jonas Brothers even after learning about this copycat scandal.
Connolly did not become a huge fan until the group parted in 2013.
According to Zach Johnson, a reporter for eonline, the Jonas Brothers explained why they broke up on Good Morning America.
"We've reached a place where we feel like we're best suited to do our own individual things, all things we're passionate about, and choose to be brothers first."
The Brothers started out very young in their preteen to teen years leaving them with no actual brother time.
They went dark for 12 years to have family time, but coming back with accusations of copyright was not their intention. Their pairing up with Ryan Tedder to make good music, in the long run, did make two hit songs leaving fans satisfied.
The Jonas Brothers have not changed the view of their fans which is very important. Connolly explained she knows the Brothers did not intentionally copyright other songs. The Brothers pushed through their bad look and make it to the top 100s.
Through all of the backlash they continue to experience right now, their songs still hit the Hot 100 songs. Even though their higher ranked song has been accused of copyright, their fans will continue to support them and their music.
"My views haven't changed because it seems to me that it is just an assumption," Connolly said. "Their music is still amazing and I still love them for their music and their personalities."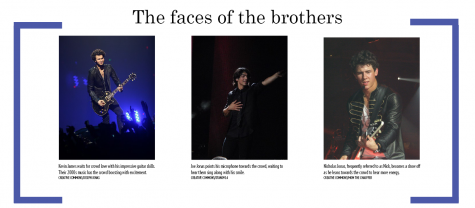 Leave a Comment