At the hand of these 3
Rulership and education in the LGBTQ+ community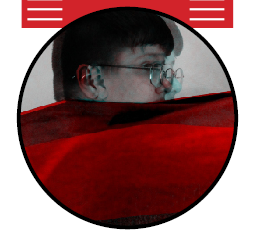 Hang on for a minute...we're trying to find some more stories you might like.
LGBTQ+ overlords have been around for years and the clique can't stop growing with the consistency of people coming out.
From Michigan to California, LGBTQ+ influencers come from both unsupportive communities, and sometimes, communities with rich, flowing support.
The celebrities of our lifetime have the potential of making the difference in our children and even our parents.
Though barely any young people do not know the code and protocols of the LGBTQ+ nowadays, certain people who do, in fact, know now how to transcend to the most influential people on the planet.
RuPaul
RuPaul stands for the powerful people who say "This is how it is."
Drag queen, actor, model, TV personality, singer and songwriter, RuPaul Andre Charles grasps interest in the vast majority of LGBTQ+ members for his glamorous stature, even catching the attention of countless other idols like him.
His famous show RuPaul's Drag Race, including contestants of many sexualities and genders, entertains and gives members of this large and growing community a place to belong.
He stands as the most famous drag queen ever, inspiring others with his constant "I do what I want" attitude. An underlying lesson remains: Embrace everyone even when it hurts and teach anyone, gracious or not.
YouTuber Jeffree Star parades his love for makeup in the form of a multi-million dollar company, unlike his past music career. Yet, his morals radiate the idea of sticking up for what is right and, most importantly, being whoever he wants to be.
Star's career spans modeling and painting faces as an MUA on YouTube, even modeling clothes.
Star emits beauty and fearlessness as a person who has gone through everything and the kitchen sink.
Despite the tattoos covering most of his body, Star could not be a more confident role model who is attracted to "whoever he wants to be."
Often, he refers to himself as androgynous: partially female and partially male in physical appearance, indeterminate in sex.
Some 13 million inspired fans watch his channel; Jeffree wouldn't be Jeffree if he didn't set an example as someone who apologizes and confronts his past.
Shane Dawson
At long last, Shane Dawson has easily become the most hyped and popular YouTuber in the past 6 months.
Twitter blows up with requests to post the latest video of his conspiracy series.
Many of his 20.7 million subscribers find the bisexual YouTube star relatable and hilarious. Now, everyone is asking, "What's the tea?"
Speaking out gives Dawson a great amount of respect from the rest of his YouTube community. Being wary of consequences always creates a better mindset and gameplan. Weigh all of the options.
Other than his talk-of-the-town channel, Dawson has produced music and books about his life. Despite all of the fame and overwhelming subscribers, he has become very open about his sexuality and has talked further about his past relationships; his life remains an open book, influencing young people all around the world.
To set an example, each one lives their own life their way and on their own terms. These three people have their lives served on a platter for everyone to see. Be the example.