Series One: final stages of district bond
New maintenance building, replacing freezer unit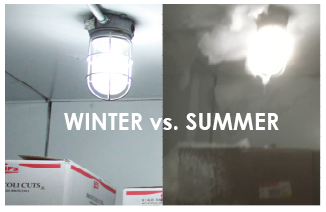 The final pieces of the financial bond will fall into place at high school site, with the fourth and final project of series one being initiated.
The fourth project includes a building new maintenance building, adding a new freezer unit in the kitchen, replacement of the exterior career and technical exterior garage bays, and installing a new office bathroom at Smith Elementary.
In a letter to parents and the district community, superintendent Karl Heidrich explained that the project will construct a maintenance building attached to the west side of the junior/senior high.  "This maintenance addition will include two garage bays to house our maintenance truck and equipment," Heidrich said. "A concrete block-built addition was selected versus a steel style addition to maximize the longevity of the structure."
Heidrich expressed relief to have the final part of series one begin.
"It's nice to have these projects complete and to do what we promised with the bond," Heidrich said.
The remaining funds after the completion of the project will be put into continuing the technology purchasing cycle.
The second series of the bond will be unlocked in spring of 2020 and be used for upgrading existing technology and security, bus purchasing and continuing the technology purchase cycle, totaling $930,000.
Leave a Comment