New legalization brings new discussion
Marijuana use in the village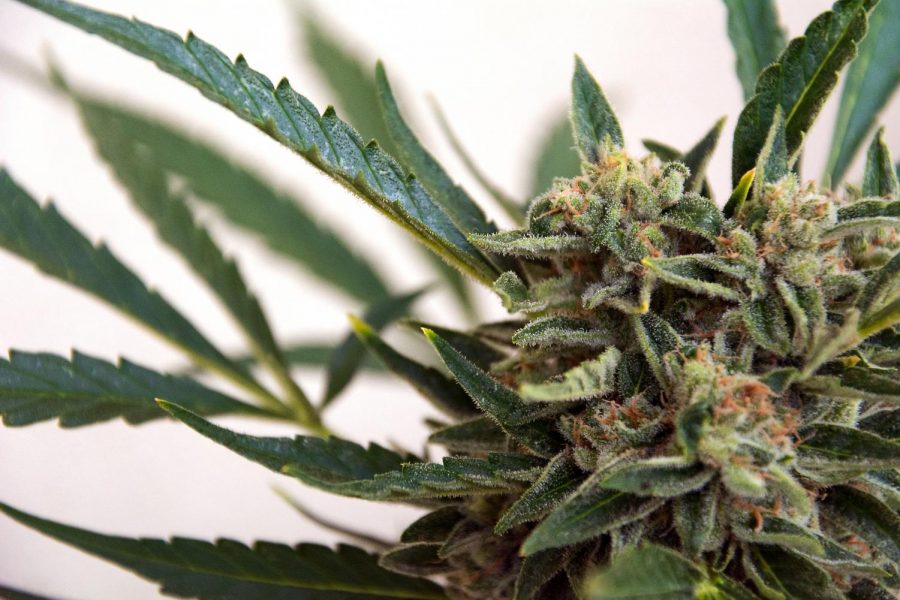 In early December 2018, over 55 percent of Michigan voters passed Proposal 1 and started a whole new debacle across Michigan. At 12:01 a.m. marijuana became legalized.
The Michigan Department of Licensing and Regulatory Affairs will have guidelines and regulations, but those ground rules may not come until the end of 2019.
In the meantime, committees in towns all over Michigan are trying to figure out what to do.
Even though it is legalized, it does not mean marijuana is a free for all.
The Stockbridge Village Council met and talked about the legalization of marijuana on a couple different occasions. Recently it, "voted against allowing any form of commerce from cannabis sales or distribution in the village," according to meeting minutes.
The availability of marijuana seems concerning to some students. "This law may give teens or other young people an easier access to marijuana," said junior Megan Catron. "It may have an influence on the young adolescents in a negative way."
While junior Courtney Khozouie thinks, "This law will for sure influence our peers because of how easy it will be to go get now."
Since it is now legalized, it may not be shown in the right light.
"With the law, it normalizes it," chief of police John Torres said. "It is something bad but not it's being seeing like having a glass of wine with dinner."
Young adolescents may not realize that just because marijuana is legalized does not mean it has changed what it is: a drug that can be harmful.
Brought up in a village meeting, the idea of a shop or facility received much commentary. The idea behind opening a store, according to an August 2017 meeting, "is to get the marijuana out of basements and start tracking it," Darren Osborn of Lansing said.
With good intentions in mind, having a store can have negative effects. If there was a store, chief Torres said, "It could invite other criminal elements such as the black market." It can also, "enhance the chance of it falling into unauthorized hands," Torres said.  
However, not all see a negative with having a store.
"Personally it doesn't bother me," Catron said. "If there were a marijuana store in our town. It wouldn't affect me all too greatly."
The idea of a store is controversial, with accessibility to teens being of concern.
Khozouie thinks, "I would be upset if we had one in town because I would think since vaping is a issue smoking marijuana would also be added to the pile."
The influence of marijuana being more available doesn't help. "I do believe my peers would be influenced by marijuana because of how easy it would be to get," Khozouie said.
The influence of peers is something almost young people deal with. "Teens these days already have access to marijuana with or without stores and their peers are already an influence alone," Catron said.
Meanwhile, college campuses across Michigan still have limitations that should be understood by students. At all college campuses in Michigan, marijuana is not allowed.
As marijuana remains federally illegal, and since some schools accept federal money, the substance remains illegal on their campuses.
These restrictions also go for university-owned buildings such as sports stadiums and any university business conducted off-campus.
The legalization of marijuana is still under way and changing. It went from being something that needed to be prescribed to a patient to something one must only have to be 21 years old to purchase.
For right now Stockbridge, is at the threshold of figuring out the future within these guidelines.