Local performance arts studio starts traveling dance company
Bourrée Dance and Performance Arts, located in the village, recently entered the stage with a fresh approach—a class offering called company.
The opportunity will attract a wider variety of students. "Company is a class for students that are looking at more than just a dance class," according to a Bourrée representative. The members will work on singing, dancing and performing arts.
"We have yet to actually kick into full drive," freshman Joshua Pena, a current member of the new class, said.
Pena cited differing interests within the group for the ramp up.
"At the beginning of the year, we were working on the pep rally, which flopped." The company's new direction will be to perform for a variety of of audiences at local venues for the 2019 spring, Thanksgiving and Christmas seasons.
In its second year, Bourrée took this bold step to allow young performers the opportunity to be in a class that offers more than just dance.
"In company, we choose a performance each month," freshman dancer Makayla Myers said. "We do something different. We'll sing, act and dance,"
Of the different perspectives company offers, "It's not just about dancing," Myers said. "It is more about expanding out of our comfort zones."
As a performing arts studio, Bourrée stated, " ..the naming of 'company' is traditional for this type of class."
"I joined company because I believed," Pena said, " that I wanted to add more than just dance under my belt. I wanted to become better at performing, and being more comfortable in front of an audience of people."
Though the studio mostly offers dance classes, it also specializes in other creative arts like choir, yoga and senior stretch.
"I don't think that company will give people the full dance experience," Pena said. "Company can show what else the studio has to offer, but it is not revolving around dance."
Students of company artistically collaborate and create material to perform at different locations monthly. Each must be available for all rehearsals and performances to prepare for the upcoming performance in late February.
"It's sad that no one really knows what dance is like unless they try it," Myers said."I hope that company will make people notice that it takes hard work to dance."
About the Contributors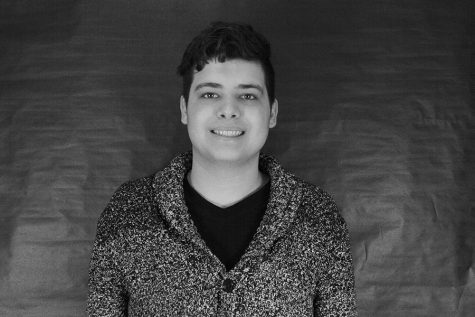 Eric Johnson, Editor-in-Chief
I was encouraged to join journalism when some of my friends told me about how much fun it was, and I decided I would see if I liked it. As a senior, I...