Queen biopic excites listeners and brings in over $166 million
Bohemian Rhapsody: The Movie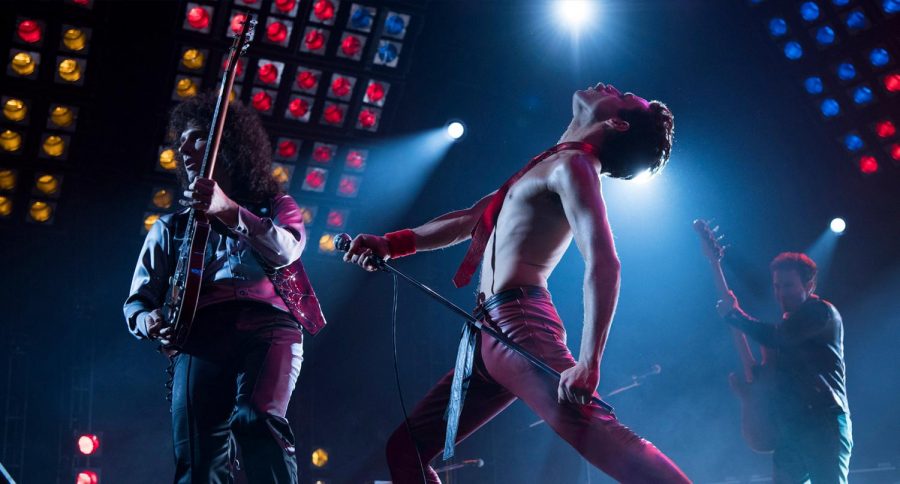 Lasting for 2 hours and 15 minutes, "Bohemian Rhapsody" resonates within movie theaters from London to the U.S.
As of December 4, the biopic escorted in over $166 million to the box office and is sure to bring in much more.
Regardless of how long the movie is, it brings life to the beginning of the British rock band once again. The movie is lighting a fire in hearts young and old to this day. Longtime fans of Queen everywhere are filling the movie theater seats; even some children have grown to love the band through the influences of their parents and frankly, it's beautiful.
"When I started listening to Queen, it was already really popular," longtime Queen fan Kristen "Kricket" Gustafson, who works in the cafeteria, said. "When I started listening to them, it wasn't until I was a teenager, so in the 90s. I didn't grow up listening to rock and roll, but as you get older, you find different music styles and Queen was a good one."
Excitement couldn't be more overwhelming as parents take that first step into the theater, very well knowing they're going to get that same feeling they had when listening to Queen as youngsters. The movie touches on how hard it was to come out in the 80s, even more so than it is these days, giving younger generations a sense of relatability.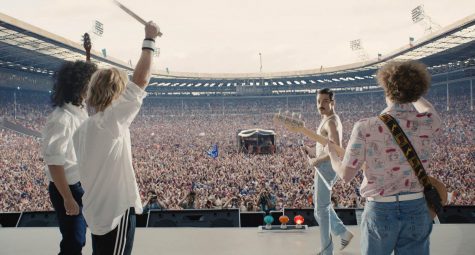 The serious topic of AIDs continued to be kept inclusive on Freddie's battle, though members of Queen Brian May and Roger Taylor mentioned he did not want to be remembered by his diagnosis, but by his flair, flamboyance and love for the audience. "Bohemian Rhapsody" ingrained every bit of Mercury's life into the biopic expertly and seamlessly, as if we watched the real Freddie Mercury before our eyes.
"Bohemian Rhapsody" runs through Mercury's family life and startup with the rest of the Queen members. During this, Freddie's thoughts on his sexuality grow and thus thrust him toward different relationships along the way.
Though the movie doesn't mention Freddie's old band, Ibex, before joining Smile or how many bass guitar players they went through before finally getting a hold onto John "Deaky" Deacon, it depicts the same fiery passion the audiences gave because of Queen.
Words he spoke certainly sounded as if he were really serenading the crowd, from the now passed music legend Freddie Mercury. As for the music, however, he would be proud. The singing done includes a combination of Malek's singing voice at the top of his lungs every take, giving every midst of his all.
"We used to sing together," Dennis Gustafson about his wife, Kricket Gustafson, said. "We sang Bohemian Rhapsody in the car and did the Wayne's World gig."