Ele's Place makes program more accessible to students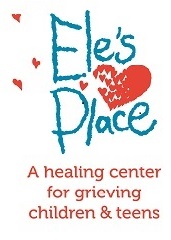 One in 20 children under the age of 18 experience the loss of a parent and many more lose an important person in their lives.
According to Ele's Place, many of these adolescents suffer immense grief when this major moment in their lives happens.
Ele's Place is a non-profit organization with the goal of helping children ages 3 to 18 through the grieving process and grow as young adults.
Some students have already used the Ele's Place program at one of its four centers located in the central Michigan area.
One of those students is freshman Abigail Douglas. "They were really supportive and they did little things to help you cope at home and just help you cope there," Douglas said. "You would go around and say why you're there and you'd hear other people's stories so you can help connect with people."
Since going to these centers means driving at least a little over a half an hour, many of the people who need this program the most do not have access to it.
The junior/senior high school staff has partnered with Ele's Place to bring the Ele's Group program to students who are not able to reserve the time necessary to go to a center but need it to combat the desolation they feel from having a family member taken far too soon.
The program will begin next semester with a select group of 7th to 8th graders and will last for a total of 8 weeks.
Students will be pulled from class once a week for a period of time and talked to by school social worker John Twining and Ele's Place LMSW certified program coordinator Katie Brickman.
Twining and Brickman have plans for what they want to talk about every week but will allow students to openly discuss their experiences.
In the Ele's place video, "The Children of Ele's Place," Natalie Prado shares, "It's a hard subject to bring up, but when you go someplace like Ele's place, that's the only subject you really bring up. So, there it is, it's a lot easier."