How to accomplish any goal you set
Hang on for a minute...we're trying to find some more stories you might like.
 Only three percent of citizens in the United States have written goals. Out of these 3 percent, "only 1 percent rewrite and review their goals on a daily basis" according to Brian Tracy, world renowned personal development guru.
It is interesting how 1 percent of the population makes 96 percent of the money. The most successful people in the world write and rewrite goals. The best way to become successful is to study those who have what you want. Writing goals is a step in the right direction.
Be it academic, weight loss, or wealth, goals are scientifically proven to increase the likelihood that these wants are reached. Harvard University released a study detailing how students' academic performance increased by thirty percent when compared to a control group. Goals are not just words on a page, they are a way to get what is desired in life.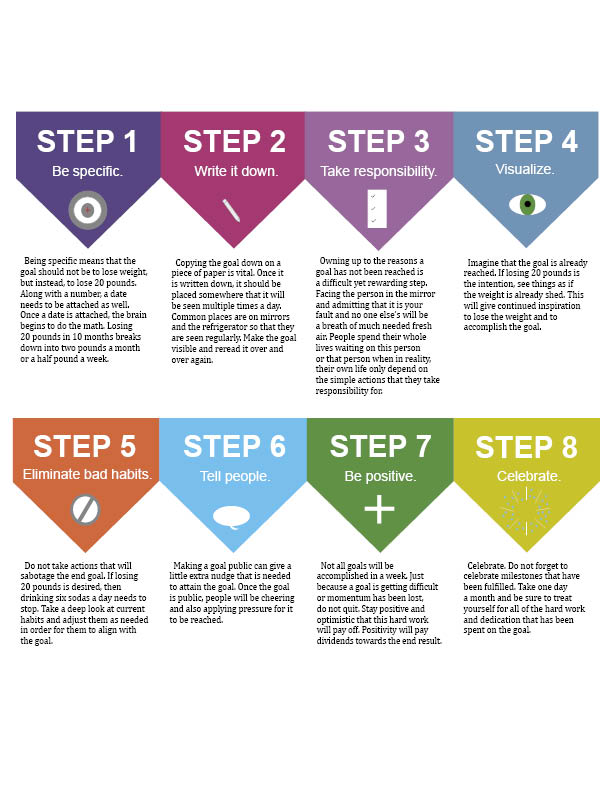 Whether it be becoming rich, losing weight, or getting a good grade, all of these goals can be accomplished by following these seven simple steps. Achieving goals will not be easy, but by believing in oneself and these steps, progress will be made. Quit wasting time, and set goals to be conquered.