Beliefs in the streets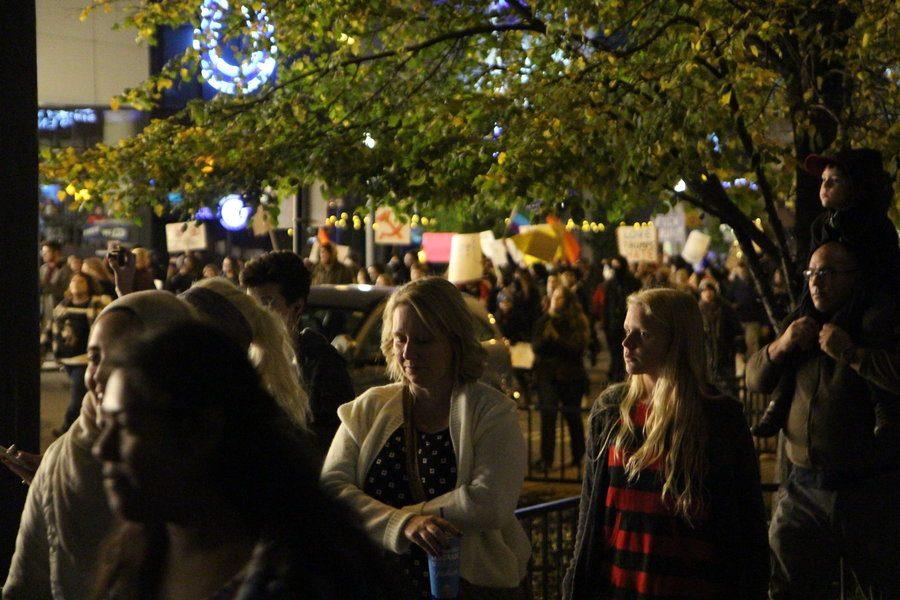 Hundreds of people march wall to wall in the constraints of the streets of Indianapolis, Indiana. Chants of disapproval of the past days events echoed down scattered groups of protesters.
Following the presidential election, when Republican nominee Donald Trump won the president-elect over Democratic nominee Hillary Clinton, Libertarian nominee Gary Johnson and Green Party nominee Jill Stein, people gathered at the capitol that Saturday to protest the new president-elect.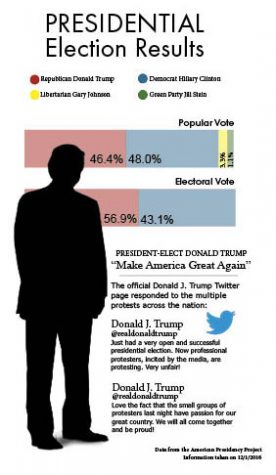 The day after the election, some students who competed on the Uncaged Student News staff took a trip to the National Scholastic Press Association and Journalism Education Association's Fall Conference in Indianapolis, that took place November 10 through the 13.
On the 12th, the protest took place at the same time that students were traveling to dinner at an Italian cuisine restaurant named Buca Di Beppo.
The lit streets with bright signs promoting restaurants and movies led the way for us students traveling in the dark to what they did not know–a different experience, a different voice. All at once, protesters crowded the streets with picket signs.
Holding a camera and capturing the chaos of the protest in the road, I was overwhelmed. Being neutral, believing that either way the election went we were in trouble, the words leaving the crowd were most definitely a new voice for someone who was raised in a conservative town. I spent no time getting the camera in gear and capturing the madness in the streets.
Infograph Emma Lockhart

This was the biggest amount of people I had ever seen congregated in one spot at the same time, outside of a concert back near home in Detroit.
Donald Trump being elected into presidency brought this movement forward, and with the modern technology that my staff and I had access to, it was an insane experience to read about the exact event we were part of, in real time. To see it happen in front of me was unbelievable. Both verified and unverified sources were playing out live in front of us, on our own electronics.
Between Twitter and Snapchat, we had eyes on events that we couldn't see, like the reported tear gas and pepper bullets used on people in the protest.
Based on this news, I learned that seven people were arrested for different reasons around the protest. Tweets from the president-elect stated that he thought the presidential election was fair, and that protests were "incited by the media."
Either way, this event and the many others around the country that night would show how the next four years would be in my eyes.
Infograph Emma Lockhart
About the Contributor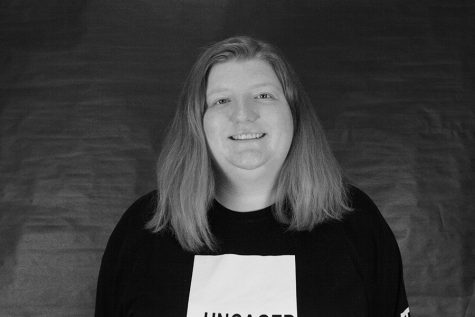 Emma Lockhart, Editor-in-Chief
I received an invitation to join the newspaper in my ninth grade year around scheduling time. This opportunity led to an experience I never even thought...