High school students attend community Big Buck Bash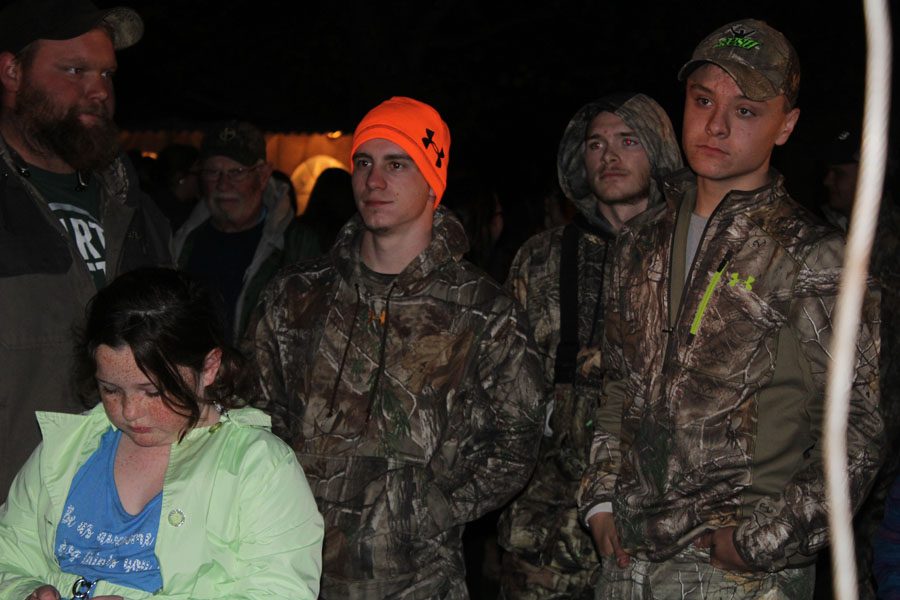 Junior Garrett Hughes, after 13 hours of waiting in the cold, gave up on his hunt. "I was disappointed, but I figured I'll get something soon," Hughes said.
The annual Big Buck Bash was held on the opening day of Michigan's regular firearm deer season at Crossroads Community Church in Stockbridge.
A tradition for several high school students, on opening day, the community gathers all day to eat food and socialize. Nineteen bucks came in for show by the end of the evening according to event organizer Kate Bancroft.
Stockbridge sophomore Keith Risner joined Hughes in disappointment over opening day. He was unable to get a buck after four hours of patience.
Senior Kolby Canfield was excited to announce his kill. He brought in an 8 point buck. He was lucky to only need to wait an hour in the tree stand. "I thought it was a doe at first," Canfield said. "I took a second look and realized it was a huge buck. I thought I missed my first shot, but I didn't," Canfield said.