Time manipulating madness
Hang on for a minute...we're trying to find some more stories you might like.
When possessing the ability to slow down the passing of seconds, is it really time well spent? "Quantum Break" dares to answer in its time-bending journey.
Developed by Remedy Entertainment, Microsoft's lastest sci-fi title shatters the melancholy in the gaming world with a fresh idea and impressive execution by throwing the user into a broken world where time itself has been fractured. This unusual set of circumstances allows for a satisfying adventure as the main protagonist, Jack Joyce, attempts to save the future by using his abilities to manipulate time.
Gameplay offers the typical action-packed moments of combat and gunplay common in third person shooters; however, it is the masterful integration of Jack's time abilities that makes the game stand out. Side-stepping streaming bullets and slowing enemies to a near stand still are just a few examples of these unique aspects of the game. These abilities encourage fast-paced fights and intriguing encounters with opponents, but all abilities are available rather early on in the story, leading to a sense of repetitiveness.
The game is fairly short, around 8 or 9 hours on average to finish the main story, and it is not too difficult, even on normal and hard settings. Controls are pretty straightforward, albeit a little imprecise at times. The interesting blending of live action TV episodes within the game are not necessarily needed, but the concept deserves appreciation for trying something new.
What "Quantum Break" lacks in evolving gameplay throughout, it more than makes up for with visual presentation. The graphics are very well done, and the stuttering effects of the time-torn world are executed with great care. Debris from explosions are often imploding then rewinding to implode again. The developers even did an excellent job in making the characters look almost as real as the actors portraying them.
All in all, those seeking a thrilling jaunt through a beautifully crafted world may look no further than Quantum Break.
About the Contributors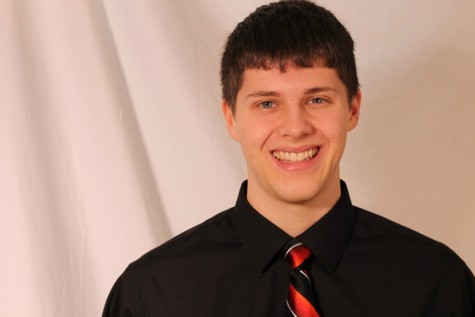 James White, Content Editor
James had been a part of the Uncaged Student News staff for the past three years. This year he is the Content Editor. James enjoys playing soccer, watching...