Students becoming educated in politics
Beginning to form and express political opinions
Hang on for a minute...we're trying to find some more stories you might like.
Scrolling down a Facebook news feed, posts with friends' political opinions often appear. Sometimes, this can result in an argument about who should be the next president of the United States.
The 2016 presidential race is in full swing and even high school students are choosing a candiate to support.
"I am voting for Bernie Sanders, not only because of his views, but because he is a trustworthy man of his word," senior Michael Monroe said. "This political cycle is my first one I've cared about, and it's far different than what I thought. Rather than candidates debating policies, they try to tear each other down. What America needs is a strong leader who will represent our country as who we are as Americans."
Democratic nominee Bernie Sanders and Republican nominee Donald Trump won the Michigan primary on March 8. However, sophomore Alicia Pethers does not consider herself to be a Republican or Democrat.
"I consider myself to be a Libertarian," Pethers said.  "I was hoping Rubio would catch up, and I knew Trump would win Michigan, but I am upset Sanders won. I think that his ideas go so far away from the American legacy. I was hoping the state I lived in wouldn't be so blind or ignorant."
Donald Trump and Bernie Sanders are not the only nominees being talked about. Senior AJ Jessop supports Republican John Kasich.
"I will be eligible to vote in this election, but this race to me is like watching a bunch of 4-year-olds argue about who gets to play with the toy next," Jessop said. "I was expecting adults to be debating. I am upset to see Trump win, but I don't really mind seeing Sanders win."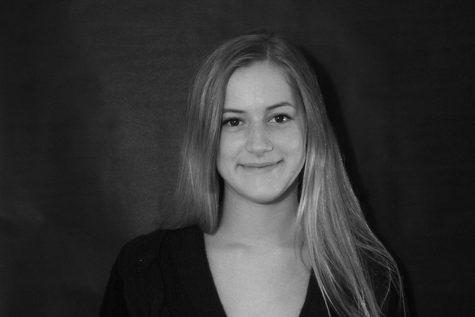 Sarah Barney, Senior Reproter
As a senior, I'm immersed in journalism classes. On staff, I have the position of assistant social media editor and I double as editor-in-chief for The...