Reinforcing Memory
Science behind memory and degenerative diseases
Hang on for a minute...we're trying to find some more stories you might like.
The human brain interprets thousands upon thousands bits of information every day. Names, places, numbers, faces, dates, sounds, scents, sights, emotions. All of these components are encased within the mind in a neat package that we refer to as a memory. Essential to everything we do, memories are invaluable resources; however, they are subject to decay over time due to a number of factors. Degenerative diseases can cause substantial memory loss, and while there is no effective way to cure them, there are steps to delay natural memory loss.
"You basically want to use it or lose it," anatomy and physiology teacher Jeffery Trapp said.
Memories are created through connections between neurons, or brain cells. When we go through the process of making memories, the brain creates a unique electrical sequence that is sent through tail-like structures on neurons known as synapses. The information that we consciously call back on later, known as declarative memory, is stored in the region of the brain called the hippocampus. When called upon, the brain fires the unique electrical signal through the network of neurons, allowing for the recollection of the data associated with it. Memory associated with personal events is referred to as episodic memory and memory associated with facts and data makes up semantic memory.
However, as we age, the hippocampus slowly deteriorates and along with it, the ability to recollect some of the information kept within. In addition to this, the proteins and hormones that normally help protect and heal brain cells decline. While these causes of mild memory impairment are naturally occur, other unnatural causes wreak massive damage.
The issue that modern medicine is facing is the intrusion of degenerative diseases. Alzheimer's Disease kills off brain cells, shrinking the brain and significantly damaging cognitive functions. Scientists are unsure of what causes the death of the cells specifically, however some believe it is due to the buildup of a plaque created by protein clumps around nerve cells.
To keep the mind working well as long as it can, several strategies can be implemented into a daily routine.
According to the American Academy of Neurology (AAN), the same habits that promote a healthy heart are transferable to a healthy mind. Avoiding smoking, getting 7 to 8 hours of sleep every night, maintaining healthy blood pressure and cholesterol levels and dieting and exercising are among a few reported methods to long lasting cognitive strength.
The ANN also reported that those who work complex jobs retain more cognitive strength as they age. Complex jobs are jobs that require coordinating or synthesizing information, as opposed to copying or comparing data.
Trapp tries to exercise his mind as much as he can.
"You have to have something to stimulate your brain," Trapp said. "Not doing the same-old same-old. I do that myself, but we also do that with our kids."
As much as science has discovered about memory and the functions of the brain, it is still one of the most mysterious structures in the body; much is still left to question.
"The brain is the most remarkable and has the most unknown about it," Trapp said. "There is still a lot of unchartered territory with the brain. That's why it's so remarkable, it's so capable of doing things."

About the Contributors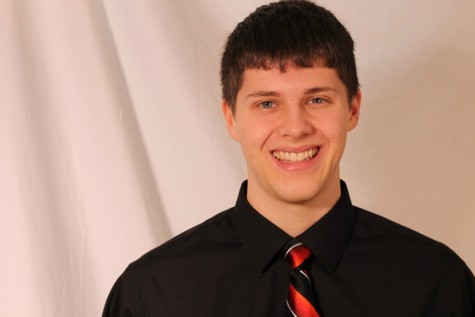 James White, Content Editor
James had been a part of the Uncaged Student News staff for the past three years. This year he is the Content Editor. James enjoys playing soccer, watching...