Update: Former substitute teacher under investigation for sexually assaulting student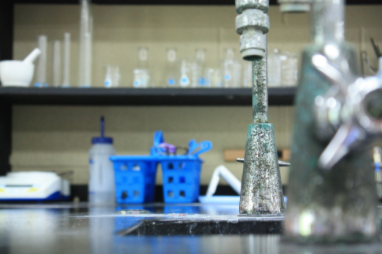 On Thursday, September 7 former substitute chemistry teacher and girls varsity soccer coach, Allyson Moran was charged with three felony counts of third-degree sexual conduct involving a student and one misdemeanor count of fourth-degree criminal sexual conduct involving a student at the school.
Charged in the 55th District Court, Moran was arrested on the evening of September 14 in Illinois with these accounts of sexual conduct according to Shanon Banner, the Manager of the Public Affairs Section of the Michigan State Police.
Moran worked for the district during the 2016-2017 school year as a long-term substitute chemistry teacher and girls soccer coach, according to Stockbridge Schools Superintendent Karl Heidrich.
Moran is no longer affiliated with the district "in any capacity," Heidrich said.
"The district cannot currently comment on any specific part of the investigation" Heidrich said. "Student safety continues to be a top priority for our school district and at the more appropriate time (we) will comment further."
If convicted, Moran could face up to 15 years in prison.
UPDATE: Moran was released from the 55th District Court custody by paying the 10% of the $7,500 bond set by the court. Transportation of Moran to the Ingham County Jail occurred on September 18. Her preliminary court hearing is currently set for October 5.
Leave a Comment