Pushing past limits
Student athletes face obstacales such as injuries during their quest for success
Hang on for a minute...we're trying to find some more stories you might like.
Four: the amount of seasons young athletes have to distinguish themselves when competing at high school level. They train often and attend summer camps. They push their bodies as hard as they can to reach their goals. With a focus shifted to how well they can perform, it can be easy for athletes to lose sight of how much they should perform.
Forgetting to listen to what her body could do caused junior Madison Gee-Montgomery's injury. She first noticed the pain in her knee while dual-playing on the soccer team and her club volleyball team in her sophomore year. Eventually, the relatively ignored pain turned into her tearing 50 percent of her patellar tendon.
According to the American Academy of Orthopedic Surgeons, an organization of orthopedists who seek to inform the public about the science of orthopedics, that type of tear can be disabling, and it requires surgery and physical therapy in order to regain full knee function.
"I went to the doctor several times, and they said, 'it's just overuse. You'll rest and it'll be fine,'" Gee-Montgomery said. "They gave me a brace, and I guess that helped a little. Then, I was asked to play on a national volleyball team, and I went down to Orlando, Florida, and down there, my knee started giving out really bad, and I'm guessing that's where it actually tore."
After MRI results confirmed her injury, Gee-Montgomery was faced with the decision of physical therapy or surgery. With the recommendation of her doctor, Gee-Montgomery chose surgery.
"I was scared for her," Gee-Montgomery's mother Michele Gee said. "I knew it would be a long recovery and knowing how bad she wanted to play volleyball, it made me sad for her."
Gee-Montgomery's recovery involved wearing a straight brace before and after and going to physical therapy.
"I still have a lot of pain with returning to activities that made it happen in the first place," Gee-Montgomery said. "It's just a lot of listening to my body and what it's telling me I can and can't do. Part of it was my fault because they did tell me to rest and that's what caused it to tear, just being so overused. Now I know what can happen and the consequences of it. I think kids need to listen to that more often because we push our bodies so hard."
Another athlete who faced a serious injury is senior Kolby Canfield, a multiple sport athlete who has been playing football since he was in first grade. He injured his ankle during the scrimmage games before week one of football.
"I ran a deep route and I caught [the ball]," Canfield said. "When I came down, I planted wrong and [my ankle] folded, and then the other kid landed on it, and right then and there I knew it was screwed up. I tried to get up on it and it just, I couldn't put any weight on it."
When Canfield went to the hospital, the doctor found considerable bone bruising and that the ligaments on both sides of his ankle were snapped. While the doctor recommended a recovery of five to six weeks, Canfield ended up playing during week two.
"Once he was cleared by medical staff, the decision was made to was made to use him only as much as we had to," varsity football coach Jeremy Killinger said. "As the coach I need to make sure that I am looking out for the best interest of each of my athletes and the team overall. We certainly needed to win week two after a disappointing setback in week one, but I would never do that at the safety of an athlete.  Kolby is a tough, hard-nosed, young man and he said he felt ready to go."
"I was one of the team captains, so it just sucked being on the sidelines," Canfield said. "My orthopedic doctor told me I was going to have permanent damage, and it hurt when I played week two. I just played through the pain. I could barely even walk on it, and it still hurts, to this day. I could just get out of the shower and it'll just fold. And then it'll hurt for a second and then go away 'cause my nerves are all burned off. I guess it was worth it for high school sports."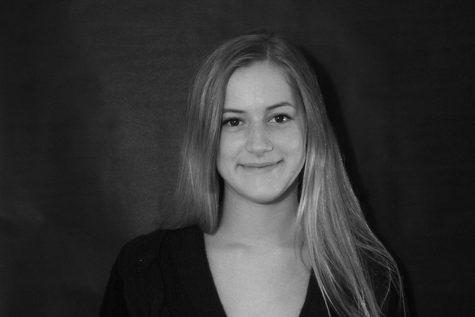 Sarah Barney, Senior Reproter
As a senior, I'm immersed in journalism classes. On staff, I have the position of assistant social media editor and I double as editor-in-chief for The...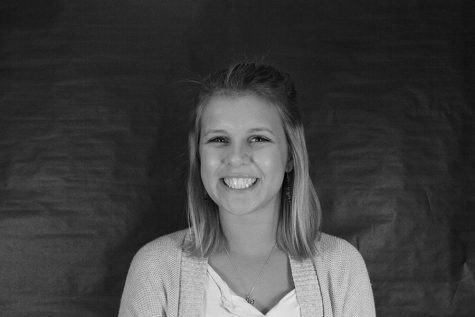 Shelby Zeigler, Staff Reporter
I have been apart of the paper for three years now and I have a three-year running column called "HerStory," in which I talk about current political...