Meet the teachers
Collin Price
 Collin Price is the new choir teacher. He was a floater sub at Belleville High School. This is his first year teaching music as a teacher. He has always been interested and has had a passion for music his whole life. 
"Ever since I was young I was good at it, and it's something that brought me joy," Price said. 
Price is in an acapella group that is number one in the state of Michigan. His passion for music has inspired his students as well. 
"I have seen vast improvement in such a short time as well as excitement in the program from the students that it gets me excited to see the growth in years to come," Price said. 
Michelle Szilagyi
 Michelle Szilagyi has been in education for 16 years and has had her own classroom for six years. She has taught at Great Lakes Learning Academy, Livingston Classical Academy and Webberville Elementary. 
"My goal every year is to inspire a love of reading in my students through exposure to great stories," Szilagyi said. 
She wants her students to be able to make connections about characters and situations to expand their thinking skills. 
"I started just before Homecoming and walked into the transformed wonderland of the school hallways," Szilagyi said. "Homecoming week was like nothing I had ever experienced. It was sort of magical, and I think it speaks volumes for a school to have that level of school spirit. If I caught the school spirit that first week, I know it grabbed the students, too. Go Panthers." 
Lucas Snider
 This is Lucas Snider's first year ever teaching. He is the new physics teacher. COVID-19 has been a struggle for Snider because of the difficulty helping kids get caught up after quarantining.
 "I've struggled with the student quarantining schedule and having students miss up to 2 weeks of instruction. It is very hard to get students caught up once they fall behind. School is hard enough as it is," Snider said.
Even though Snider admits to some struggles, he is more focused on the positives. According to Snider, each day is a new learning experience, and "if [he] can get 1% better at being a teacher every day, that would be an accomplishment. That and helping get the Robotics Team to the State competition,"  Snider said. 
Alex Doering
 Alex Doering has taught for seven years in multiple schools. She started in her hometown teaching at Chelsea High School and then spent a year at Manchester. Though she admits that she loved her most recent position at Madison in Adrian, she is happily adapting to SHS. Here, she teaches English 11 and works with Uncaged Student News. So far, she hasn't faced too many obstacles in the classroom.
 "While I still have a ton to learn, it was an opportunity of a lifetime to watch Elizabeth. It made it so much easier being able to have a mentor, watch how things work, and ease my way into teaching," Doering said. 
Doering was able to make connections with students before she took over the classroom so that has also made a huge difference.
  "Everyone is really nice. I'm always nervous and jittery in new situations, so there's still that apprehension and fear that I won't make a difference in my students' lives, but I've been welcomed so warmly that I'm really enjoying it so far," Doering said. 
Kristin Gillon
 Gillon has taught high school English for 10 years, and taught in Brazil for two years. As a new teacher she has faced the usual struggles: what's the copier password and where do they keep these books? The biggest struggle has been working to build a reputation with students. 
"Part of why you become a teacher is because you care about students and you want to make a difference in their life," Gillon said. 
Being a first year teacher she hopes to build those connections.
  "As a teacher, you're always wanting to grow and improve. I am hoping that what I can accomplish at the end of the year is that my students will have learned something. And I will have learned something as well," Gillon said.
Carter Mauter
Carter Mauter has been teaching for eight years. He has taught at Annapolis High School as an English and history teacher. Here he is teaching Government/Econ, Law, and Psychology. Being a new teacher during the pandemic has been difficult for him. For example, having to teach subjects that he has never taught before and finding lesson plans that work for him and his students. 
"One of my biggest goals this semester is getting to know my content more because I haven't taught this stuff before and then just being a better teacher in general," Mauter said. 
Through these struggles he has been very appreciative of his colleagues.
"I really like my colleagues. They're fun to be around while also still being really supportive," Mauter said.
Stephen Moffat
 Stephen Moffatt has been teaching for 26 years. He came to Stockbridge from Battle Creek High School. He teaches physical education and coaches the bowling team. 
"If somebody didn't step forward to coach the bowling team, it might not have happened," Moffatt said. 
Moffatt has had experience coaching, but wasn't expecting to start coaching during his first year. Moffat enjoys the small town atmosphere.
"People know each other, and it's kind of that family feel, you know? It's a tight knit community and people support and help each other out. That's one of the things I've been looking for in a school, and it's been great," Moffatt said. 
Leave a Comment
About the Contributors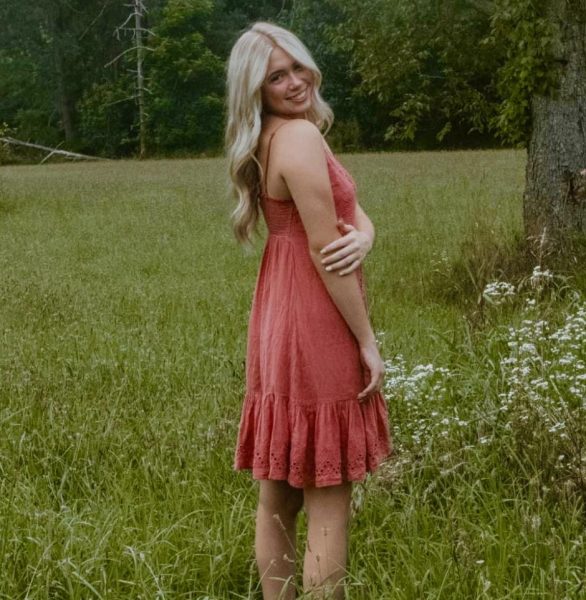 Macy Cipta, Editor In Chief
Macy Cipta is a junior at Stockbridge Jr/Sr Highschool. This will be her second year being a part of the uncaged team as a staff reporter. She enjoys hanging...