More upheaval in a time of confusion
For the last 18-20 years, the high school has followed a four block schedule that consisted of 90 minute classes. Next year, however, school officials have decided to make the change to a 6 hour school day. 
This decision was brought up by district superintendent Brian Friddle and made by the school board on December 13 and passed unanimously with a vote of 7-0. 
"I think the six period day is going to provide more time for core instruction to help us put more focus on academic achievement," board of education trustee Keven Numinen said. 
The administration has said that there were multiple factors that contributed to this change. One is a changing population of students in comparison to a low amount of staff. The other is a need for more core instruction. 
"[The schedule change] will basically cause a shifting of staff. We need to have more flexibility for staff sharing not only within the [junior and senior high schools] but also across the district," high school principal Jeff Trapp said. 
The idea of a six period day has been brought up many times over the past few years and the administration felt that this was the ideal time to implement it, even with all of the change that has been brought on by the pandemic in recent years. 
"I believe that a six period day will provide for more core instruction for the students that need it the most," district superintendent Brian Friddle said. "We will gain approximately 12 hours of instructional time in the six-period day; this will be more cost effective and will help to promote consistency in programming."
Some students, however, feel that this was a poor time to switch up the school day. 
"It's a change and it's hard," freshman Lily Sager said. 
"With all of the changes that people have already gone through from masks to going back and forth from virtual to in-person and in-person to virtual, it's just ridiculous that they want to change us up more," junior Josie Beutler said. 
Many students feel that they weren't represented in the change because it was made with very little input from students although it greatly affects them. 
"I think they should have gotten our opinions," junior Paul Marshall said.
According to the University of the People, block scheduling has many benefits to students. One of them being a lighter amount of homework. 
"I prefer four blocks because I get way less work than I used to…  …I'm more productive in classes that are longer like this." ," said junior Emily Jones who recently transferred from a school with an 8 hour schedule.
The block schedule was originally proposed by a group of teachers with these benefits in mind. 
This change is especially upsetting to juniors after getting so used to the 90 minute block schedule. 
"I'll have more classes so I feel like I won't have enough time," junior Jolie Smith said. 
Students that are used to the schedule think this will be a hard transition.
"[School will be] worse for sure especially because it is starting our senior year," junior Donavin Pignanello said. 
Many teachers are also affected by this change as they have taught by the four block schedule for many years and will have to change the way they have planned their classes and are concerned about such a difference in the school day. 
"I think it's really unfortunate that our students are losing the block schedule because it made our school special: students have had more opportunities to explore electives, accelerate in the curriculum to take college and AP classes, and repeat classes if necessary without jeopardizing graduation," English teacher Jessica Martell said. 
"My feelings are that the benefits the block offered were good for both staff and students. I'm disappointed we will be changing, but things will work out," art teacher Jay Langone said. 
The administration claims that a change in schedule was discussed with teachers in committees.
"I didn't talk to individual teachers but we have committees in place that we go through," Trapp said. 
According to former English teacher Elizabeth Cyr, in the switch to the block schedule, the teachers were a large part of the change and voted in order to make it happen. 
"That factor made all the difference in the success of the switch because it meant that the staff was on board with all the work that changing a schedule and curriculum required," Cyr said. 
They do not say that students were talked to at all, although they claim to value students' opinions.
"If they think they are doing something for the students, then they might as well have asked the opinion of students," Beutler said. 
Leave a Comment
About the Contributors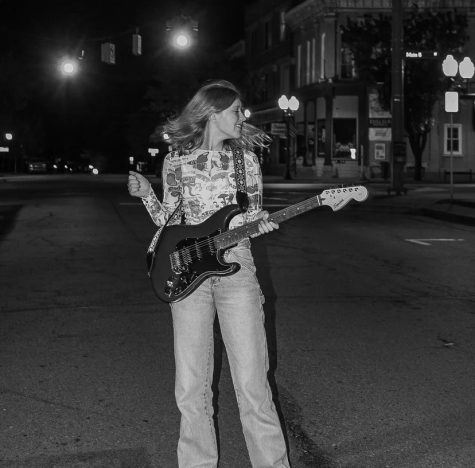 Lilly Williams, Editor In Chief
Lilly Williams is editor-in-chief of Uncaged and has been on staff since her sophomore year. She is currently a senior and plans to attend college for...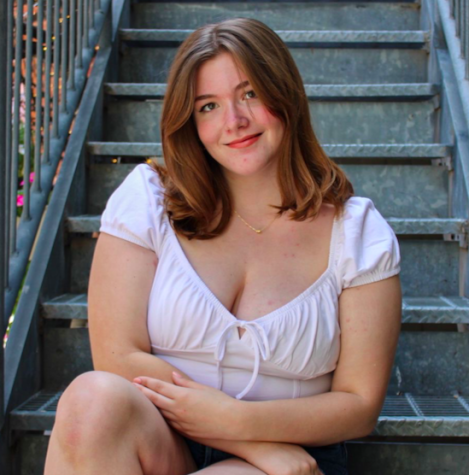 Alyssa VanHook, Creative Editor
Alyssa VanHook is the creative editor for Uncaged and has been on staff for three years. She is vice president of the senior class and a member of student...