Day 677 of 2 week quarantine:Omicron continues to wreak havoc on grocery stores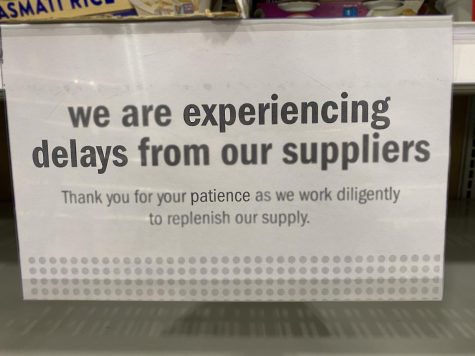 Walking through the aisles of Meijer, signs hang on almost every shelf, "PRODUCT SHORTAGE – This product is temporarily unavailable," or "Limit ___ per person. Demand for this product is extraordinarily high." These signs used to be a rare occurrence at the grocery store, but with the COVID-19 pandemic, it is a rare occurrence if the signs are absent.
When the COVID-19 pandemic started in March 2020, the nation saw a toilet paper shortage from hoarding and panic. The new Omicron variant, however, is causing food items such as meats, pastas, and cases of water to be in short supply. 
 "The reason we really don't have food like we used to is because [shipments] are always behind… and then when we do get [shipments] it sells like crazy," said a Meijer employee.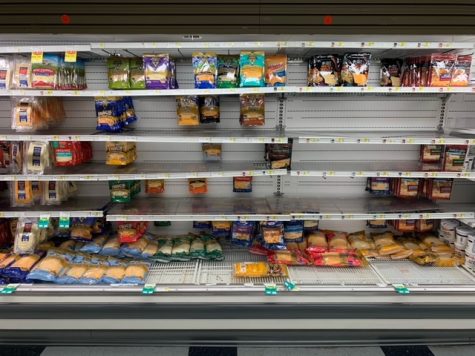 Meijer is one of the many grocery stores in the U.S. that is trying to keep up with the rapidly spreading Omicron variant.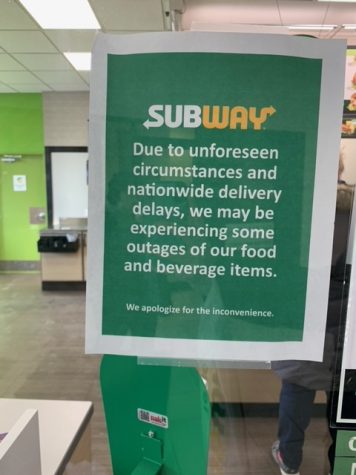 Omicron is not as severe for vaccinated patients, but it is more contagious than any other variant. Global cases have increased by 71% and 100% in the Americas alone. According to an infographic provided by the Centers for Disease Control (CDC), we are at the highest number of cases since the beginning of the pandemic, reaching 1 million cases in just 24 hours. 
Food production plants are shutting down and truck services are losing employees at the drop of the hat due to illness. So, the next time you feel yourself getting frustrated over food limits, remember, the store is not at fault, it's the pandemic.
Leave a Comment