Homecoming 2021 dance inconclusive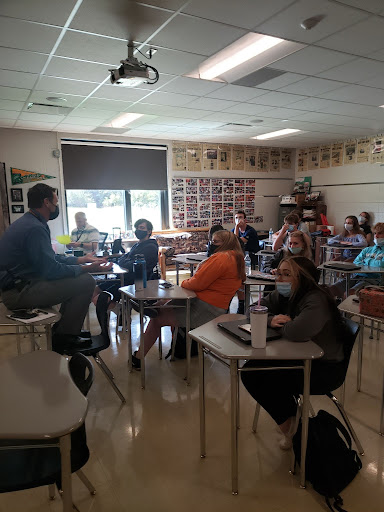 The 2021 homecoming dance remains up in the air. There has not been a final decision on how or if there will be a dance. The rise of COVID-19 has been altering how people in large groups can operate, especially in school settings. Starting off the year, students thought everything was back to normal, but it has become very clear that restrictions can change with the flip of a coin. 
So far the staff and administration are seeking new solutions. 
"We are looking into possibly doing homecoming activities outside if possible, and that includes something like an assembly at the end of the day and even a homecoming dance," principal Jeff Trapp said. Money funding for the homecoming dance and activities, the weather, and the chance of having new restrictions/recommendations regarding COVID-19 are all Trapp's considerations.
 As of Sept. 7 there are no restrictions on large groups of people at outside activities. 
"There are no mask requirements [and] there are no capacity requirements for outdoor gatherings," Ingham County Health Officer Linda Vail said. "However, the CDC recommends that individuals in areas with high numbers of COVID-19 cases consider wearing a mask in crowded outdoor settings and during activities where there may be close contact with others. Fully vaccinated people might choose to wear a mask in crowded outdoor settings if they or someone in their household is immunocompromised." 
Senior leadership student Makayla Myers thinks some requirements should be necessary for the dance. 
"I think masks would be the best way to go," Myers said, who is interested in returning to normal homecoming planning. "I think we should stick to a theme and decorate it that way. Also we need to get more water and stuff because we run out, so they need to be stocked up on everything."