COVID killed my spiritual health
I stopped going to church, this is how it made me feel
When the churches shut down, we all shut down. I stopped going to the church because of fear, concerns about the virus, and sadly—laziness.
"Make sure you're spiritually healthy, too, not just physically healthy," pastor Fr. Dan Kogut from St. Mary Catholic Parish in Pinckney, Michigan, said, "It's never a good idea to sacrifice your spiritual health because that's eternal."
I come from Slovakia, where many people are Catholic. I went to church weekly and confessed monthly. It nourished my soul, helped me focus, filled me with joy and love for others, but when the pandemic hit, everything closed, including churches. As the days went by, I kept forgetting to pray, and I felt lonely.
"It's encouraging to pray with other people because it lifts us up," Kogut said. "Our faith is personal, but it's not private. It's not supposed to be just me and God, otherwise, Jesus wouldn't have called the Judish people to be the chosen people. And wouldn't have had the church. He would have just had individuals."
A lot of churches streamed their mass, but people became distant from their beliefs anyway, and they did not return once there was an option.
"Right before COVID, we had about 700 people on Sunday, and now we have about 350," Kogut said. "I think it made people isolated and frustrated." He talks to people all the time, and he noticed a lot more fear and anxiety about the future.
Many people wonder if it is safe to go back.
"It is pretty safe, statistically," Kogut said. They had public mass since towards the end of May, sometimes even multiple a day. They had zero super spread events thanks to precautions they take. "We ask people to wear masks, we wash down the pews, and surfaces, and doorknobs, and take precautions, ask people to social distance," Kogut said.
I went to church myself after a long time last week. I did not feel threatened at all, and it lit the light inside me that was missing. When I heard the entire community sing together and worship God, a tear rushed into my eye. I was happy, and I enjoyed the feeling of being present. 
I think it is a good idea to seek comfort in actions we were familiar with before the pandemic and focus on our soul.
Leave a Comment
About the Contributor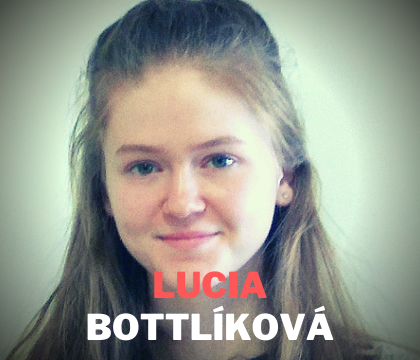 Lucia Bottlikova, Staff Reporter
I'm an exchange student Lucia from Slovakia, I'm 17 years old, I'm an optimist, goal achiever and a volleyball player. My favorite subject is math, I like...