Finances. The bottom line
with superintendent Karl Heidrich
June 12, 2018
Moola. Bank. Dough. Money.
With the school district suffering from budget cuts, teachers are being paid to leave the district and fundraisers are being thrown left and right.
Are these fundraisers a slam dunk for all students and staff?
The answer is "no."
This is what you need to know about finances, where our school district spends its money and why you should be concerned about expenditures.
What are finances?
Finances are the system that includes the circulation of money, the granting of credit, the making of investments, and the provision of banking facilities, according to the Merriam-Webster Dictionary.
Michigan Radio reported only 31 percent of young adults who went to college said their high school taught them good financial habits.
Thus, the introduction of financial literacy classes may be added to Michigan curriculums in the near future to help combat the amount of credit card debt we have if Michigan lawmakers have their way.
Although there is a personal finance class, the curriculum lacks value, according to former student Safia Moussa.
"When I took personal finance at Stockbridge, all we really did were packets," former student Moussa said. "I have had to teach myself about personal finances like taxes and how to save and budget my money since taking that class."
To combat the lack of knowledge on being money smart, financial adviser Kevin Brennan gave a seminar to a group of graduating seniors that covered several basics such as credit rates, earnings and savings, opportunity cost and how to avoid going into debt.
One main takeaway Brennan formulated was,"Every time you have a dollar come in, 10 percent of it should go toward your savings or cash reserves."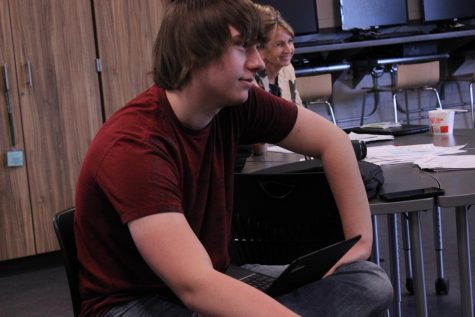 Financial pluses
Now that we have a better understanding of what finances are, we can delve into another current topic in our community: Where is our school's money going?
On May 9, the Uncaged Student News staff held a press conference with superintendent Karl Heidrich and junior/senior high school principal Jeffery Trapp to investigate the expenditures that go into running our schools.
Some topics that were covered were enrollment rates, the bond, revenue and expenditures, ALICE training and the list goes on.
During the conversation, Uncaged discovered the old Stockbridge middle school was sold to Mike Dalton, co-owner of Dalton and Zick Builders for $1. This sale will save the school district thousands of dollars in operational costs that can go toward the furtherance of our education system.
The future plans for the building include a community center that will include different rooms for things such as a daycare and a place for Crossroads Community Church to have a space for teens to use.
"The reason we did not want to look at making some profit off of the building is because we would still keep having to pay upkeep and maintenance while it sat on the market," Heidrich said.  "It was worth it to us to sell the school to someone that could take on the task of fixing the maintenance problems in the school, and I wish Mr. Dalton the best of luck in making the Stockbridge activities center."