All American Award surprises yearbook staff
Hang on for a minute...we're trying to find some more stories you might like.
"What a beautiful, little record of the history this year at this school that you have created!" said judge Anne G. Whitt, MA, MJE, in admiration of the first nationally recognized Panther yearbook. Not only did Whitt, the out of state judge, critique the first yearbook that the Stockbridge staff submitted
for national competition, she awarded it the "All-American" distinction–the highest honor ranking.
"
What a beautiful, little record of the history this year at this school that you have created!"
— Anne G. Whitt
The Panther staffers dreamed big in 2014, but they never dreamed they would would rank in the top 1.2 percent of all the student publications in the United States. They earned marks of distinction in all five categories that are judged: concept/essentials, coverage, design, writing/editing and photography.
After spending years competing at the state level for coveted Spartan award, the staff entered The National Scholastic Press Association (NSPA) for a yearbook critique to get feedback on their page designs. Stockbridge 2014 yearbook won All American Honor Rating with a score of 4,260 points.
"We're accomplishing a lot more than past years. I don't mean that in a bad way, but we feel like we've realized our place in the journalistic society, and now we are advancing and evolving," said senior Will Swarthout, yearbook photo editor.
The NSPA judges left many kind compliments on the yearbook, praising many aspects of the book. "None of the stories I read were general," judge Whitt said. "All were actual accounts of specific students and their struggles and achievements."
Every year the yearbook changes, and so do the minds of staff.
Jena Smith, last year's student life editor and current editor-in chief said, "We're learning as we go. For sure, we're doing a chronological book this year, so everything's different."
Everyone was shocked to have been given this award, including adviser Elizabeth Cyr. The staff collaborates to create something great.
"Every year builds on the next," Cyr said. "That's the beauty of working on a team, and that sort of collaboration, because they truly work together that way."
About the Contributors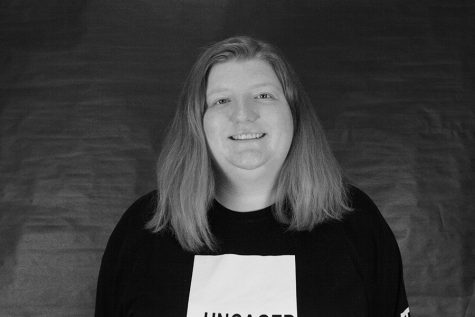 Emma Lockhart, Editor-in-Chief
I received an invitation to join the newspaper in my ninth grade year around scheduling time. This opportunity led to an experience I never even thought...