Childhood memories burned to ashes
Hang on for a minute...we're trying to find some more stories you might like.
The sun beat down on young Autumn Shingledecker's neck as she went on her usual mile trek to the Unadilla store. She parked her bike, wiped sweat off her forehead and headed inside to get her favorite flavor of ice cream.
She talked with her friends a bit about their summer plans and enjoyed an overly generous portion of Moose Tracks scooped high on her ice cream cone. She jabbed her hand in her back pocket, pulled out her money and pushed it across the counter. On her way out, Autumn gave a "thank you" to the clerk and began licking her ice cream, nodding to the stuffed, dusty whitetail deer that stood near the exit.
Like so many other students, Autumn can recount with vivid memory times spent at the popular local store. Those fond summer memories will be all the students have as the Unadilla store burned to the ground on Tuesday, January 27.
"When I heard about it, I thought that it was some sick twisted joke that someone made up, but when I read about it on Facebook my heart began to sink because I have had a lot of childhood memories in that store," said Shingledecker.
Built in the late 1870s, the store carried a multitude of items from milk and pop to last minute fishing bait for many locals and state campers over the years.
Taking a total of nine fire departments to extinguish the blaze, the fire took the entire store with nothing left but rubble and a scorched imprint of where the store once stood.
"The fire was a total loss, and the cause is undetermined at this time because of the damage," said Unadilla volunteer Fire Department Chief, Mark Schroeder.
"Everything collapsed, and we had to have an excavator come in and pull the debris out."
About the Contributors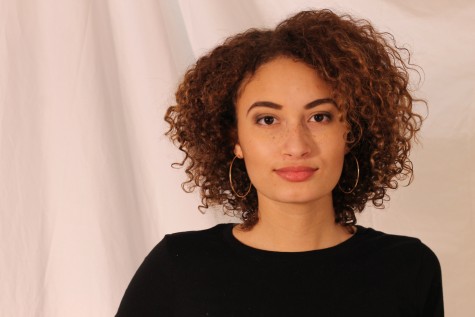 Brianna Gomez, Editor-in-Chief
Brianna is in the 12th grade and is an Editor-in-Chief on the Uncaged staff. She is an activist and when she's not in the news room she likes to sing,...