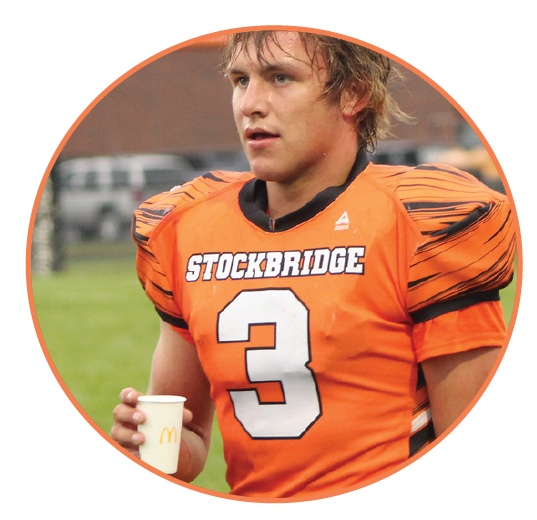 After a slow start to the 2023 football season, the Panthers are looking to make a comeback on the field.
"We started out a bit slow but I think we're getting back at it and we're gonna be ready to go," senior Drew Robinson said.
With a 6-3 record last year, the varsity football team was ready and confident this season. Having high expectations for this year, players and coaches were expecting to see more wins at the beginning of the season.
"I predicted at least one more win in the first 3 weeks," assistant coach Ben Kruse said. "I don't know if it's living up to the expectations as the record would go. I think we have the right parts to make a really good season happen."
The Panthers have many different goals for the season, playoffs being their biggest target. They haven't reached the playoffs since 2016.
"My main goal for us for the rest of the season is to win out so we can make the playoffs," junior Zac Rogozinski said. To win out, the Panthers will have to win 6 games in a row.
With the playoffs being the main objective for Kruse and the Panthers, they also have other goals that will help them make that a reality.
"The goal for me is always to develop players," Kruse said. "I think we can get better physically and mentally. I think football is one of the sports that offers the opportunity to improve as we do hard things every day."
With many years of playing together as a team behind them, the Panthers have vital relationships with each other.
"I would say that our team's strength is chemistry," Robinson said. "I'd also say another strength on our team is just the pure talent that we have."
Although the Panthers have lots of positives for the team, there are also some negatives.
"A weakness we face is time commitment," Kruse said. "I think football takes a lot of time and I think it can be a burden, as we struggle to balance school life, work, and at home life. Some teams also look like they work a little bit differently in the weight room than we do and we are working at getting better at that."
The football team would like more students to attend their football games in order to show support and recognition from their community, as they are already committed to being the best they can be. When lots of students show up, it makes a big difference for the team because it gives them a sense of relief during the game that their friends and fellow students are cheering them on.
"We need more turnout at the games. We need more commitment from the student body to support the boys more," longtime announcer Gordie Kunzleman said.
COLLIN TROST. Reporter