We are one
Team chemistry leads the way
What makes the best teams successful? Does it all rely on the star athlete of the team to bring the win to the team? Is it the coaching staff or leader on the team that pulls it together?
Winning is never an individual thing in team sports. It takes a group of individuals to lift each other up and execute together.
Team chemistry on any level of sport is crucial, whether that's competing at the elementary level or varsity level. A team's success depends on how the team performs as a whole. When done right, you should gain friends and family-like relationships with your teammates and coaches. The big ask comes as how do these relationships create successful performances in teams. The majority of this year's varsity basketball teams for boys and girls are juniors. They have all been playing together for many years leading up to competing at the varsity level together. In the past years the Lady Panthers have been fairly successful from going undefeated in 7th and 8th grade to continuing on grabbing a league title the last two years. The same group of girls have stuck together.Juniors Taylor Lockhart and Alaina Kellenberger have been grabbing boards left and right to help lift the panthers into transition and offensive plays. With 9.1 rebounds per game on average, Lockhart is ranked 5th in the Lansing Area. Kellenberger 4th with 9.6 in the week of February 27th.
"We've been playing together since middle school, we all know each other so well," junior Taylor Lockhart said. "I think that helps us on the court in more ways than one."
 The same goes for the boys. When it comes to the junior class, they have been successful throughout the past years and have stuck together. That class is full of multiple athletes who have been playing together for years. The varsity boys team consists of six juniors, four in which are starters. The boys have been in a bit of a toll going on a five game losing streak. However, the Panthers responded to that run with a huge win over Lakewood that they previously fell to in the season, to get them out of that streak. The Panthers came out hot on the three point line. Kegan Collins led the Panthers with six triples ending the night with 20 points. Joey Ballagh buried three threes and dished out two assists, having 11 points total. The Panthers won by 21.
"We started off a little selfish, but we have been back on pace. When we play together we're hard to beat. Last year was one of the best years we had as a team, but this year we are getting back into that," junior Kegan Collins said.
Bonding on the court and trusting your teammates is crucial to success. The Panthers have been developing trust throughout the years and are on the rise to take titles game by game.
"The best teams trust each other to do their jobs and contribute to the success of their team in their own unique ways. To me chemistry is the trust combined with the unselfishness it takes to allow others to do what they do well and focusing on the overall process and not individual outcomes," varsity coach Jacob Robidou said.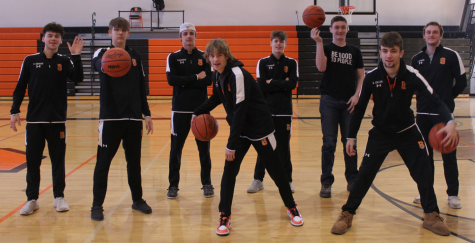 Leave a Comment
About the Contributor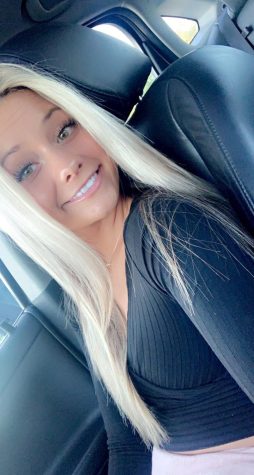 Gracee Robidou, Reporter
Gracee Robidou is a Junior at Stockbridge High School. Gracee was born in Bozeman, Montana. She is a student athlete and takes pride in her competitiveness...