Spring sports in full bloom
Golf
After seven years without a golf team, golf will be returning this year under first year head coach Lance Woodland. There has been a growing interest over the past few years, and this year, the team has an eight man roster.
"I look forward to growing and learning alongside the student athletes while at the same time, hopefully introducing them to a game that they can enjoy for the rest of their lives," Woodland said.
The team played in their first conference meet on Tuesday, April 18 and finished fifth place out of six, 33 strokes behind Olivet who took first place. Junior Kegan Collins and freshman Wyatt Loso had the best score for their team at 50 (par was 36).
"It's really cool since I am a freshman playing with mostly juniors and seniors," Loso said.
Loso admits that the worst club in his bag is his driver. Although he just got a new one and says he has been hitting it well at home.
While there are some new players on the team, there are still some players with experience despite not having played on a team before.
"I have been playing golf for about a year now and I'm excited to start and am ready to get out on the course," sophomore Chase Kunzelman said.
Despite struggling in the first match they have high hopes for the season and cannot wait to continue to play.
"I feel pretty good actually because I know that some people on the team have played before prior to the season starting," junior Evan Sandecki said. "I don't think we will be the best, but I believe we will be better than what other people might expect from us."
Baseball
Last year, the Panther baseball team finished with a 10-12 record in the league, placing them in fifth place. This year, they were hoping to improve, but the team has struggled.
The varsity team has had trouble keeping players on the team.
"It definitely sucks that we lost a lot of our upperclassmen, but it's giving the younger players a shot to come up on the varsity level," senior Collin Cook said.
Currently, the varsity team consists of one senior,
With a 0-6 record so far this season, they are continually looking for ways to improve.
"We have been hitting the ball a lot better over the past weekend and there's definitely been a lot of improvement," Cook said.
Varsity coach Mark Vandenboom is also hopeful as he takes on his third year as head coach.
"We have a lot of young players ready to work hard and compete. Our upperclassmen have a lot of passion and are ready to lead," coach Vandenboom said.
As the season progresses, naturally, they will continue to learn and get better.
"We definitely got off to a rough start, but we have for sure come together," Cook said.
Girl's Soccer
The girls' soccer team had no problem recruiting girls for the spring season. They have increased their number of players from 12 last year to 19 on the team this year.
"I believe that so many girls are playing because of Maria, everyone wants a chance to play with her because she is from a different country," senior Grace Niec said.
Many players are happy about the larger team.
"Having a bigger team will be a lot more constructive for us because we can actually scrimmage and work things out in practice instead of flying blind with such low numbers like last year," senior captain Adrianna Adkins said.
Last year the girls did not win a regular season game but are definitely determined to improve this year even with the young team.
"I'm not sure how much winning we will do this year with such a young team, however we are definitely going to be better than last year," sophomore Miley Moser said.
Coach Jeremy Killinger has been the girls soccer head coach for six years, and he is excited for the new season.
"We are going to have a highly successful season growing both on and off the field," Killinger said.
Track & Field
Track started with a few practices before spring break and has been in full swing since then.
Almost every event in track is independent, so track athletes strive for personal growth and improvement to measure their success.
"I think personal improvement is prioritized more in track. My overall goal is to become a stronger and faster runner," junior Samantha Nothnagel said.
However, in order to boost the teams score, multiple athletes must take first through eighth place in their personal events. Athletes score 10 points for taking first in their event, eight for second, six, five, four, three, two and one for places one through eight.
For teams that consist of a ton of athletes, getting on the top of the score sheet definitely comes easier. For Stockbridge, both boys and girls teams don't have many athletes, so this makes winning team events more difficult in large meets. Since there are only 13 girls and just under 20 boys, it is hard to take multiple places in events to get points.
The amount of track athletes coming out for the team has been decreasing year by year. Many athletes are going to play travel sports outside of school, such as AAU volleyball and basketball to get exposure from schools, which decreases the amounts of athletes in school spring sports
Former girls coach Steve Allison has resigned from coaching the girls after being the girls coach for four years. Steve also coached the boys team for five years and cross country for 18 in the years 2004-2021. Steve Allison had made a big imprint on athletes careers and was definitely passionate about what he did. Jacob Robidou, the varsity boys basketball coach has taken the girls track team under his wing this year.
Softball
Softball season is on the way with the new spring season. Last year the softball team went 20-17 and are looking for improvement.
"We really need to work on team bonding, we need to be more encouraging to each other, and we just need to help each other get better overall," varsity coach Don Lockhart said.
Lockhart is stepping up from being the assistant coach to head coach. Though overwhelmed and not necessarily looking forward to the more administrative responsibilities, Lockhart is looking forward to helping the girls improve.
The team is relatively young and some are inexperienced. There are only five seniors playing and there are only seven players returning.
"We are going to be a very young team this year, and we are going to have some bumps in the road because many of the girls need to learn how to play at a varsity level," Lockhart said.
Many of the girls acknowledge that they may struggle, but they are just excited to get on the field.
"I think we are going to struggle at first because we have a mix of experience in our players, but I think Coach Lockhart will do a good job," sophomore Jessica Sparks said.
Coach Lockhart is excited for this year and the years to come.
"I am very excited for this team and the next two to three years of growing with these young ladies coming up," varsity softball coach Don Lockhart sai
Leave a Comment
About the Contributors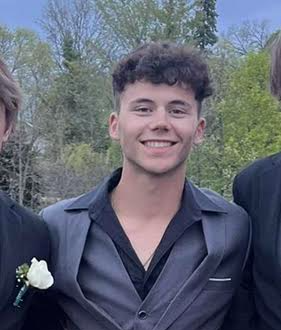 Drew Robinson, Reporter
Drew Robinson is junior at Stockbridge High School and this is his first year as a reporter for Uncaged News. He likes to play sports and play golf in...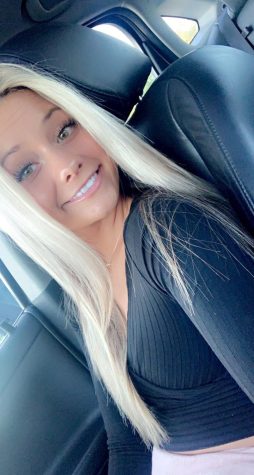 Gracee Robidou, Reporter
Gracee Robidou is a Junior at Stockbridge High School. Gracee was born in Bozeman, Montana. She is a student athlete and takes pride in her competitiveness...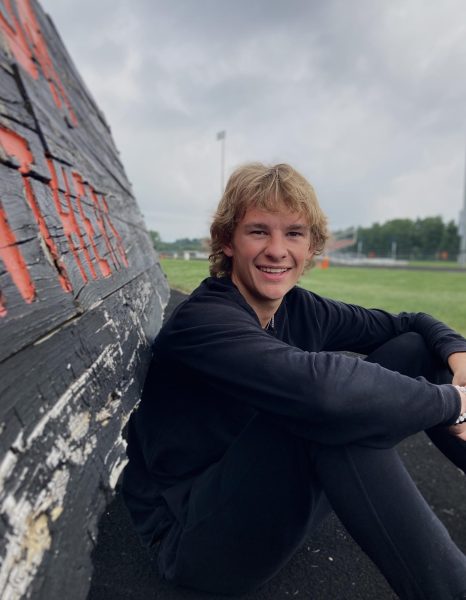 Joey Ballagh, Reporter
Joey Ballagh is a junior in Stockbridge High School and this is his first year as a reporter for Uncaged News. He likes to play soccer and football.