Ghost Town
A town full of people and nothing to do
"
The Dollar General is turning into Stockbridge mall, you have to go to Chelsea to get anything, but prices are really expensive, because it's Chelsea,"
— sophomore Eliana Johnsons said.
To many, Stockbridge is a drive through town; it's a place to get gas on their way to one of the bigger surrounding towns and cities at one of the three gas stations, maybe stop for McDonald's if you need to, and then keep on your way. Because of this, small businesses here are overlooked and don't have the same stream of business, creating a struggle for both business owners and residents. 
"It's a thirty minute drive to get any food." senior Emily VanPelt said, "We only have a dollar store and McDonalds. There is a Subway, but it's dirty and gross."
There are a few other options, including Medina's, the Stockbridge Diner, and the bowling alley. Even with these options for eating out, there are few places to get fresh food or things to cook at home since Ransoms closed towards the end of 2019. There hasn't been a way to get groceries in town. Dollar General has tried to compensate for it, but has fallen short on demand. Shortages of basic necessities have caused a strain on both business and customers. 
"We've been very, very busy." Dollar General employee Jodi Scutchfeild said, "Especially with our frozen foods and deli. It'd be easier if people had more places to get things in town," 
People are resorting to the gas stations for some of the basic food things that Dollar General has a hard time keeping on the shelves. 
"People come to the Shell because the dollar store runs out of things like bread and milk," Shell employee Clayton Allen said. "Gas stations are the only other place in town to get it. Even that's hit or miss."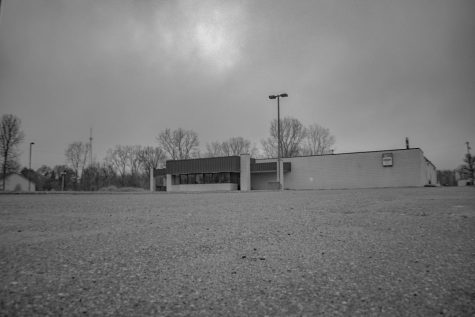 Dollar General is not just running out of grocery items, but also other necessities such as toilet paper and feminine hygiene products. Day to day essentials have become far and few between as the entire village goes to one place to get these things. 
"Half the time you can't even get tampons at the dollar store, they're always sold out or they just have the crappy ones," community member Victoria Sullivan said. 
Another pressing issue in Stockbridge is a lack of accessible places to get medical care nearby. The closest urgent care, emergency room and hospital to Stockbridge are all in Chelsea, which is a 20 minute drive. For people with severe conditions or who can't drive, this is too far away. It puts elderly people and young children at risk, and makes getting medical attention difficult. 
However, there have been some actions to amend this. On October 20th, Michigan Representative Elissa Slotkin visited the high school. Her visit mainly acted as a way for the Special Projects Lab to demonstrate some of their work. Though while she was here there was talks of putting an Urgent Care in town. Senior Micah Bolton helped show her around during her visit.
"We were going around classes, showing Elissa Slotkin what was happening on a day-to-day basis," Bolton said. "After visiting several classes, we talked to the nurse. The nurse told her about our need for an urgent care since she'd be the one funding it." 
While there has been discussion on location and the need for it, plans have yet to be announced or finalized. People still have to travel a distance to receive medical attention. 
Despite the constant traffic through town, there are few long term needs for people who call Stockbridge home. The lack of accessibility to basic things such as food and medical care without driving at least twenty minutes is not just an issue of having the resources nearby, but being able to pay for them. It's difficult to even find a job without having a lengthy commute.
"It makes my timeframe for doing other things really hard to work with because it takes thirty minutes each way." junior Samantha Nothnagel said, "So it's hard to fit anything else in."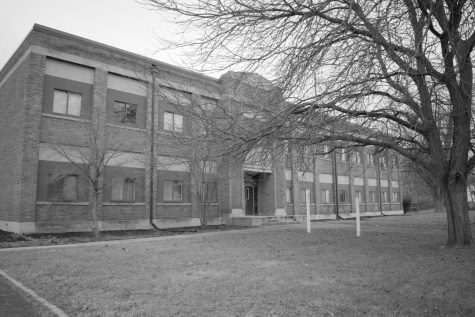 With fluctuating gas prices, driving the distance for these things can be difficult, and can also cause financial strain. The lack of business in Stockbridge leads to a lack of job opportunities, making the challenge for things like groceries and medical care even more pressing on people who live in Stockbridge, Munith, and surrounding areas, one that doesn't have a visible solution. The effect that this has on low income families transfers into every part of life and leaves them stranded with no way to get the things they need. 
"You have to drive a distance just to get food," VanPelt said, "We're right in the middle of Jackson, Ann Arbor and Chelsea. It can be really frustrating, with gas being so expensive, to have to drive so far for everything." 
Although there is a lack of these resources, the talk of putting an urgent care in town may lead to a positive change in solving some of these problems.
With the inclusion of things like urgent care and grocery stores, it could also create new opportunities and benefit the people of the community.
Leave a Comment
About the Contributor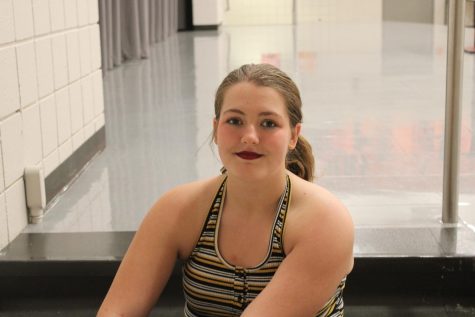 Jamie Phillips, Reporter
Jamie Phillips is a senior in high school, and a reporter and photographer for Uncaged. They're also a part of varsity softball and leadership. They...