The Harlem Wizards put on a show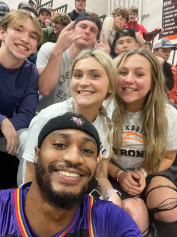 The Harlem Wizards came to town on January 10th for a fundraiser basketball game against the Stockbridge staff, alumni and people from the community. The Stockbridge athletic boosters were able to raise 12,000 dollars at this fundraiser. There were over 800 people in attendance with over 700 ticket sales for this charitable event.
" Probably my favorite part of watching the wizards game was watching the big tall men dunk and run around all sweaty," Freshman Kameryn Gross said. Many people stepped up to make this happen and a lot of people volunteered.
 "My favorite part about working at the wizards seeing the little kids get so excited," Senior Adrianna Adkins said. Select few were lucky enough to get to play in this game against the Wizards.
"My favorite part about playing with them was actually the way that they were having fun themselves. I really liked that. They were so much better than us that they were able to instruct us how to do it in a way that we were still able to have fun trying to beat them," math teacher Benjamin Kruse said.
 While it was very fun for all of the people playing and the people in attendance a lot of the wizards players had a special great time.
 "My favorite part about being on the team is the brotherhood and lifelong memories that you're able to create from being on this team. I thought you guys had great spirit compared to other schools that we've been to this season. We really loved the energy that you guys brought to help us perform and stay energized all game. Hopefully we're able to come back again next year for another great time," Wizards player  The Jet said.
Leave a Comment
About the Contributor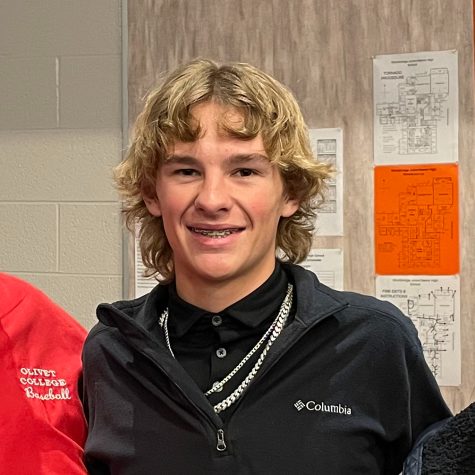 Joey Ballagh, Sports Editor
Joey Ballagh is a junior in Stockbridge High School and this is his first year as a reporter for Uncaged News. He likes to play soccer and football.