Thanksgiving food drive accepts more than food
Every year since 1993, the high school has run a food drive the week before students go on Thanksgiving break. This food drive provides Stockbridge Community Outreach with 80% of the Thanksgiving provisions that are distributed to community members in need. The Stockbridge Community Outreach was started in a church basement in 1981 after churches began struggling to keep up with the communities demand for help. Students are asked to donate foods that are traditionally eaten on Thanksgiving like turkeys, mashed potatoes and canned goods. Usually, Outreach also receives donations from people in the community and larger outreach programs but they have seen a decline in these donations this year. "Normally our freezers are full," Stockbridge Community Outreach director Gwen Reid said. "Usually our shelves are stuffed but food banks don't have anything." Because of the lack of donations, the administration has expanded the food drive to accept donations for non-food items as well. "We have no dish soap to give to people today," Reid said. "No hand soap or bar soap." The school is now asking for clothing, bedding and hygiene products to be contributed as a part of the Thanksgiving food drive.
Leave a Comment
About the Contributor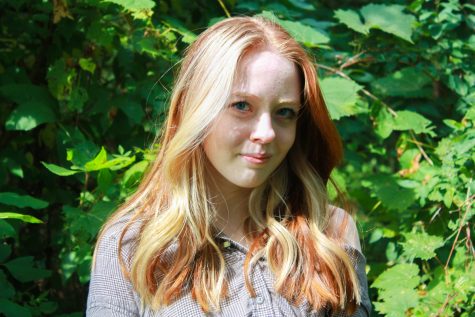 Ella Phillips
Ella Phillips is a Senior at Stockbridge Junior/Senior High School; she was born in Augusta, Maine, but now lives in Stockbridge. She enjoys reading, playing...