We, not me
Gary Killinger, junior linebacker on the Stockbridge football team, has been playing football since elementary school. Even though he suffered a season-ending injury during his freshman year, he never lost his love for the game.
Killinger's teammates describe him as a hard working and a competitive player who has a very strong bond with his teammates, and he considers some of them family. Football has always taken up a large part of Killinger's life. From preseason to two practices a day to lifting to more practice and then to games under the lights on Friday nights, he loves every moment.
However, during his freshman year, Killinger suffered a huge setback. He got hit late from the side while running the ball on a kick return. Little did he know that would be the last game of his freshman and sophomore football season. Killinger tore his ACL and MCL in his knee. He had two different surgeries and ended up being out for two years.
Killinger lost a lot of hope when the doctors told him his season would be over, and he would have to go through a lot of recovery in order to be able to get back out on the field.
"I got a little emotional, but more sad and angry I couldn't be out there after figuring out it was over," Killinger said.
Even so, Killinger kept a strong mindset and never stopped showing up and supporting his team on the sideline while in recovery. This represented the passion he has for the game along with the love he has for his teammates and the program.
After his surgeries, he attended physical therapy for five months before getting back on the field. Though he missed most of freshman and sophomore year, Killinger is back under the lights as a junior. Killinger had a huge game just a few weeks into the season versus Lincoln King, returning a fumble 30 yards for his first touchdown of the season along with six tackles and a sack. Killinger has a good feeling about this season and is looking forward to what the rest of it holds.
"I'm excited because I know we have a good team going and we all have a good bond on and off the field," Killinger said.
Leave a Comment
About the Contributor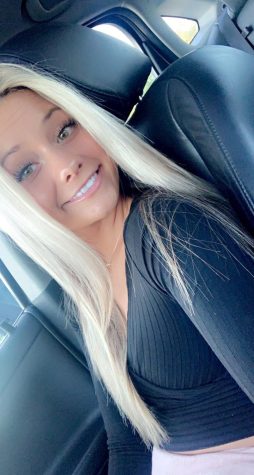 Gracee Robidou, Reporter
Gracee Robidou is a Junior at Stockbridge High School. Gracee was born in Bozeman, Montana. She is a student athlete and takes pride in her competitiveness...