Edition Covers
Ask us for a paper version of Uncaged (2018-2019 Editions of Uncaged)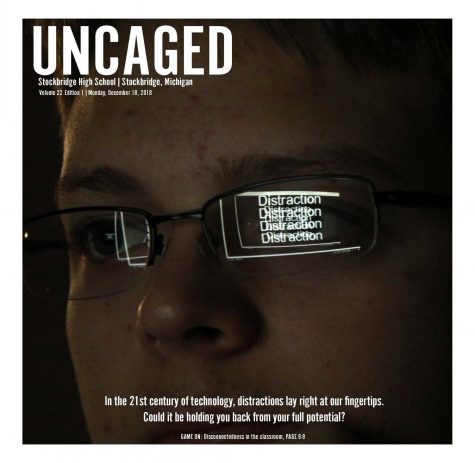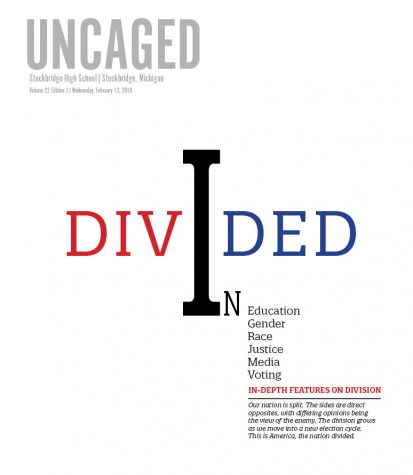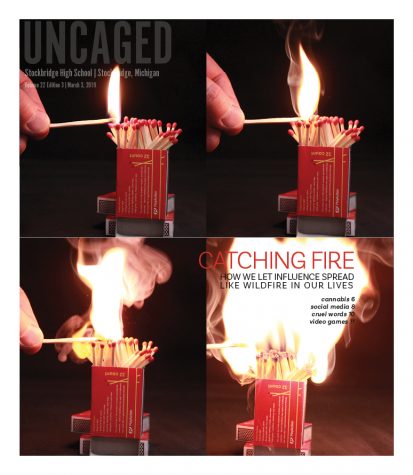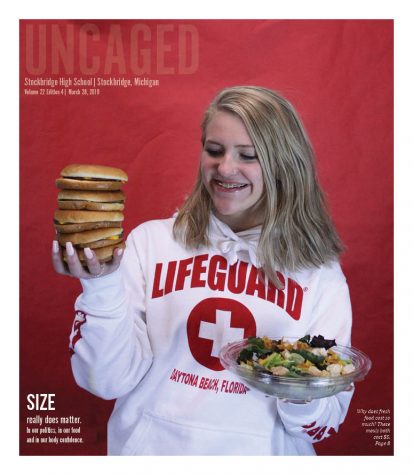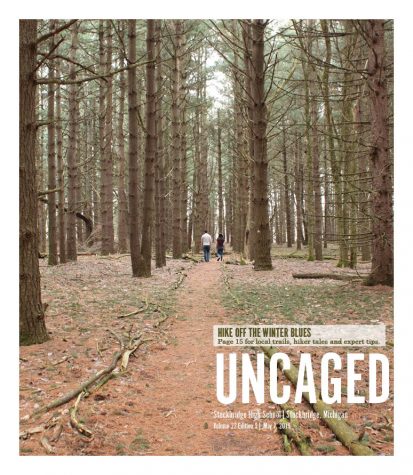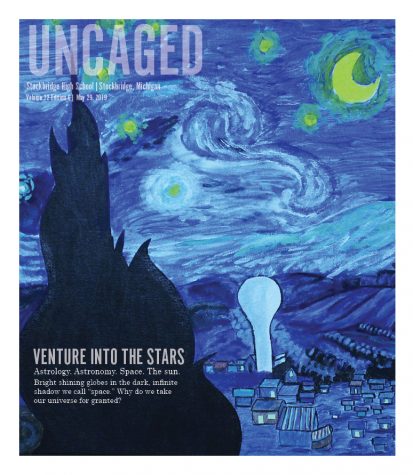 Tuesday, January 14

Girls Varsity Basketball

Stockbridge High School 48 - Lansing Christian 49

Tuesday, January 14

Boys Varsity Basketball

Stockbridge High School 67 - Lansing Christian 42

Friday, January 10

Girls Varsity Basketball

Stockbridge High School 61 - Olivet 39

Friday, January 10

Boys Varsity Basketball

Stockbridge High School 53 - Olivet 50

Thursday, January 9

JV Girls Basketball

Stockbridge High School 39 - Olivet 50

Tuesday, January 7

JV Boys Basketball

Stockbridge High School 73 - Marshall Academy 11

Tuesday, January 7

Boys Varsity Baseball

Stockbridge High School 75 - Marshall Academy 50

Monday, January 6

Girls Varsity Basketball

Stockbridge High School 55 - Concord 23

Monday, January 6

JV Girls Basketball

Stockbridge High School 52 - Concord 42

Tuesday, December 17

Girls Varsity Basketball

Stockbridge High School 48 - Eaton Rapids 51

Tuesday, December 17

Boys Varsity Baseball

Stockbridge High School 58 - Eaton Rapids 59

Tuesday, December 17

JV Girls Basketball

Stockbridge High School 14 - Eaton Rapids 42
JEA/NSPA Washington D.C. 2019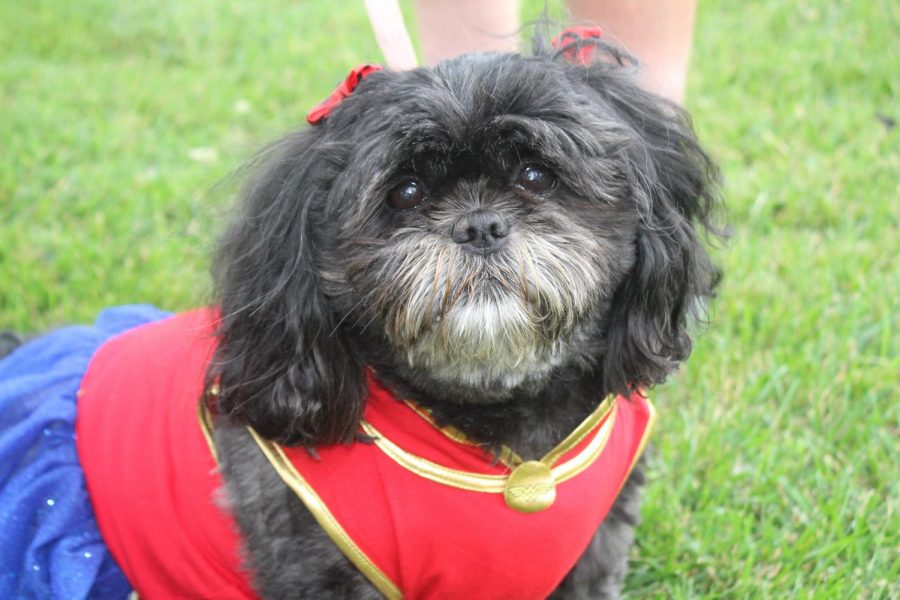 January 14, 2020
PHOTO OF THE WEEK: Jan. 14, 2020 ~ Today is #nationaldressupyourpetday!! How many of you take those lovely fur balls and throw an outfit on them for today? We want to see...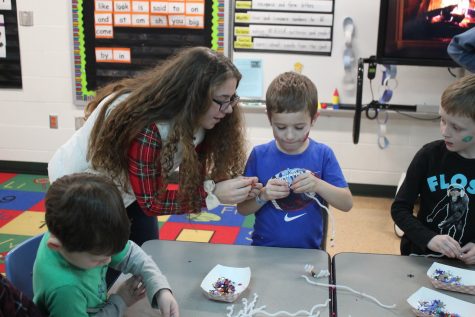 Photo of the week Jan. 7, 2019
January 7, 2020
Follow Uncaged On Snapchat!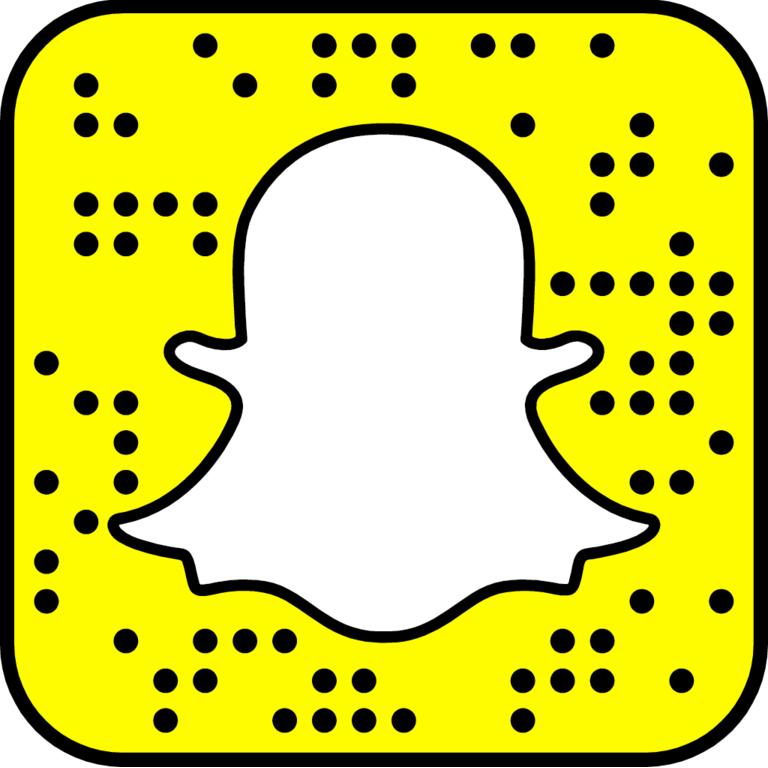 Follow Uncaged On Twitter!
follow @uncagedshs
Tonight the varsity girls basketball team hosts Leslie at 5 p.m. with the boys to follow at 7 p.m. The boys are cur…

https://t.co/wN7NRa8UkM

The voting for Winterfest's king has almost come to an end. Student Council has narrowed it down to a couple people…

https://t.co/mHH9Lt4zsR

RT

@uncagedshs

: Coming home voting is now up on the school website. If you want to be apart of this please go vote. The king will be announ…
We at Uncaged Student News make it our mission to connect our audience through multiple media outlets. Our hashtag, #UareUncaged, is our reminder to our audience that we will tell your stories. We will inform and investigate on your behalf. We will try to entertain, and at times, we hope to enlighten you. Your stories are our stories. The new intro that has been created for our videos serves as a visualization that #UareUncaged. It shows the viewer that our students are the foundation of what we do every day. Created by Video Journalist Sam Nichols.