Fashion
Fashion vs. nature
For months, Tik Tok has been flooded with hauls that involve opening up hundreds of dollars in clothes from places like Shein and Romwe. They show off impressive hauls of clothing and accessories that were purchased for a relatively low amount of money. 
In recent years, cheap and accessible sites like these have skyrocketed in popularity. 
Fashion has always been an industry that produces a high amount of waste and fast fashion is certainly no exception to this. According to the United States Environmental Protection Agency, 11,300 tons of textiles were put in landfills in 2018. 
Many of the fabrics that are used today are synthetic so they don't break down when they end up in landfills. It is more sustainable to recycle or donate unwanted clothing to those in need. 
Fashion and shopping advice
It is important to pay attention to the usefulness of the pieces you buy when shopping. It is useful to invest in versatile items of clothing that can be used in multiple ways. There is also value to buying something because you need it and not because it's cheap or the latest trend.  
Ill-fitting clothes are unflattering and should be avoided. Even something as simple as pants that are a little too long has the potential to throw off an entire look. 
Patterns are a great way to make an outfit more exciting but make sure not to overdo it. Wearing too many patterns or bright colors at once can be overwhelming. 
Remember to consider your own style. If there's an outfit or article of clothing that you don't like, don't wear it. 
Fashion cycle and previous decades
Fashion is cyclical and it is almost inevitable that even the things you find the ugliest will end up back in style at some point. You can definitely see the platform heels of the '70s and mini-skirts of the '60s in the outfits of today. 
Because of this, you shouldn't worry too much about following what's on trend because it's guaranteed that it will come back at some point. 
Colors 
According to an article by InStyle, color can determine the boldness of an outfit. If you're looking to stand out, try bold color combinations like pink and green or orange and yellow. 
It always works to style an outfit around one brightly colored piece by keeping everything else neutral. Adding just a little bit of red or blue is a good way for your outfit to stand out in a less dramatic way.
Sticking to classic combinations like black and white is generally effective in making an outfit feel more sophisticated. 
Leave a Comment
About the Contributor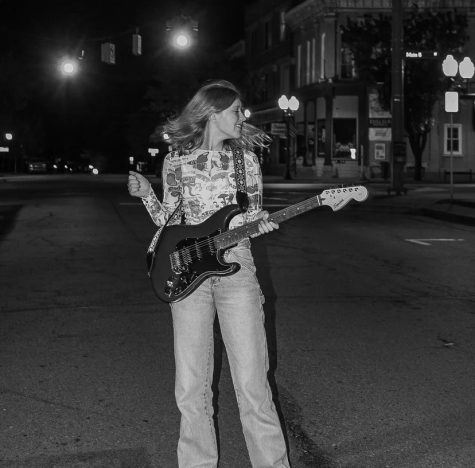 Lilly Williams, Editor In Chief
Lilly Williams is editor-in-chief of Uncaged and has been on staff since her sophomore year. She is currently a senior and plans to attend college for...