Space Jams
Life on Mars David Bowie:
David Bowie has written no shortage of songs relating to space, but this one is superior to the rest. It tells the story of a girl who feels rejected by society and uses the media as a form of escape from the life she lives. The song starts with only piano and builds up throughout. It features incredible chord progressions and is an excellent demonstration of Bowie's lyrical ability. Life on Mars is featured on his 1971 album Hunky Dory. 
Mr. Spaceman The Byrds:
Mr. Spaceman tells the tale of a man who encounters aliens and begs them to take him away. The second verse implied that aliens abducted him. The Byrds wrote this song partially in the hopes of contacting aliens and was featured on their 1966 album Fifth Dimension. It has a country-like sound, and though that isn't something I always enjoy, I think this is a fun song. 
2000 Lightyears From Home The Rolling Stones:
The Rolling Stones' album Their Satanic Majesties Request was a lean into the psychedelic rock music popular throughout the '60s.This song uses a journey through space to talk about feeling isolated. They show that the main character is traveling further into space by increasing the distance of light-years from home in each verse. Although a departure from their typical bluesier sound, 2000 Lightyears from Home is a great example of their musical talent and the early Rolling Stones. 
'39 Queen:
Written and sung by guitarist Brian May, '39 depicts the story of a group who goes to space and comes back after what they believe is a year. However, once they return to Earth, they find that 100 years have passed and everyone they knew has died. '39 is a 3 minute and 30-second acoustic masterpiece that does an incredible job of taking you on the sad journey beautifully described in the song. 
Astronomy Domine Pink Floyd:
Astronomy Domine is another bizarre song of the '60s psychedelic rock era. The lyrics consist of lists of planets and moons shadowed by the inventive and experimental music style of early Pink Floyd. I think that although the lyrics may not hold as much meaning as those in their later songs, the 1967 album Piper at the Gates of Dawn is one of Pink Floyd's best. I find it very different from anything else I've listened to and highly recommend Astronomy Domine. 
Supersonic Rocket Ship The Kinks:
Supersonic Rocket Ship is a whimsical tune that describes the Supersonic Rocket Ship as a place where you can escape the troubles of the world. It features themes of equality and freedom. It is featured on the Kinks' 1972 album Everybody's in Show-Biz. As a fan of the Kinks, I find Supersonic Rocket Ship to be less exciting than many of their other songs and would recommend starting with some of their earlier albums like Arthur or The Kinks are the Village Green Preservation Society. 
Saturn Stevie Wonder:
Saturn was a part of the iconic album Songs in the Key of Life, and I genuinely feel that it is one of Stevie Wonder's best songs. It starts incredibly powerfully, and this power is carried all the way through the song. He sings of returning to a place where people are treated equally and can live in peace while touching on all of the issues here on Earth. Nothing I could say could explain what a great song this is. Among the most powerful lyrics are lines like "We have come here many times before to find your strategy to peace is war," and "Going back to Saturn where the people smile." 
Be an Astronaut Declan McKenna: 
Released in 2020, Be an Astronaut is one of my favorite songs of all time. With powerful lyrics like "You were born to be an astronaut and you'll do that or die trying," and "And you wonder why boys will cry, boys will be boys," this song tackles the issue of gender equality and the societal standards set for what men and women are supposed to be. It also talks about how although people tell children they can grow up to have any job they want to, that is incredibly unrealistic and many people will actually grow up to work jobs that they don't enjoy.
Leave a Comment
About the Contributor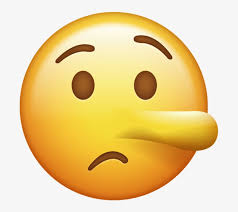 Lilly williams, Editor In Chief
Lilly Williams is editor-in-chief of Uncaged and has been on staff since her sophomore year. She is currently a senior and plans to attend college for...