Removal of tampon tax affects all menstruating students
The average menstruating Michigander has around 456 periods, equaling about 6.25 years in their lifetimes. They use about 17,000 tampons and pads but are still forced to pay a 6% tax on these necessary products. Recently, that burden has been lifted.
On November 4, 2021, Michigan governor Gretchen Whitmer signed a bill removing the tax on menstrual products such as pads and tampons. People in Michigan who menstruate spend between $7 to $10 dollars a month, and between $3,360 to $4,800 over their lifetimes.
 "After years of trying to repeal this tax, I am proud that we are bringing people together to put Michiganders first and drive down costs on these essential products." Whitmer said in a press release on the subject. "Everyone should be able to take care of their most basic healthcare needs without an unnecessary added financial burden." 
Soon after this announcement, a second bill was passed to help relieve families of the tax on menstrual-related items.
In a poll of twenty-one students, 66.7% said buying menstrual products like pads and tampons affected their monetary status, yet these purchases are essential. 
"The bottom line is that tampons, pads and other menstrual hygiene products are medically necessary items for those who use them." state representative Padma Kuppa (D-Troy) told the press in Lansing, Michigan. 
She pointed out that "In lieu of sanitary products, many people are often forced to use items such as rags, paper towels and toilet paper." Some people even miss work and school due to the shame and stigma surrounding menstruation. 
Medical professionals think the removal of this tax could be helpful to many in  Michigan.
"I think a cost reduction in any basic necessity will be helpful, especially for those who are hovering around poverty level but make too much for government assistance," emergency nurse at Mott's Children's Hospital, Kellie Goetz, said.
Menstruation products are often deemed expensive for people who are not as well-off. The price change may help those in our own community who are struggling to afford these necessary products. This tax removal could help adults and students alike to get the products that have always been and always will be a necessity.
High school secretary Courtney Fletcher, provides students with multiple resources in the office. A student can go down to the office and ask to use the bathroom, inside are a variety of products to choose from. If the bathroom is in use she has products stored elsewhere to provide. Fletcher would see many students coming to the office on a regular basis looking for menstrual products. 
"I am hoping to see less students since the items are more affordable and people will have more of them, so they can just throw them in their purse and have them, but I don't know if it is always about money." Fletcher said.
Leave a Comment
About the Contributors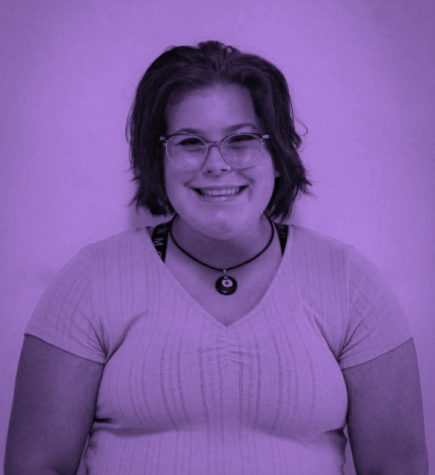 Olyvia Hoard, Editor In Chief
Editor-In-Chief Olyvia Hoard, a junior, started on Uncaged during the second semester of her freshman year. She enjoys writing, cheerleading, reading,...