It's been a year now COVID and politics, division and anger
The struggles Stephanie Lockhart Connolly, local parent, faced through the pandemic transcended COVID. Just as difficult was an angry society not respecting others with differing opinions. Connolly did not struggle so much with needs, because her family still had the ability to provide for themselves, but she struggled seeing families being torn apart due to different opinions. 
Lockhart felt a growing concern over political brawling. 
"So, I did my own research instead of relying on journalists to do it for me," she explained. "To provide, I was fortunate to keep my job. I focused on securing food and water to withstand supplies being limited or depleted." 
Since March 202, the pandemic has taken a toll on the lives of many. Add in the political fights between presidents: It has been a hard year. 
"Public health experts say combating Covid-19 requires near universal public compliance. But the United States, riven by partisanship, has been anything but unified," Marc J. Hetherington wrote for the Washington Post in August 2020. Compared with Democrats, Republicans have been reacting to the pandemic with less fear, less social distancing, less mask-wearing and less support for policies such as mask mandates and stay-at-home orders. With President Trump and other Republican leaders minimizing the crisis, polarization may threaten the country's collective ability to respond." 
Through the past couple of months, there have been some changes by the administration of how to handle the pandemic and economy.
People have a right to their own political opinions. The people should have a voice on what needs to be said, but also respect others for what they say about a certain topic. 
According to the Pew Charitable Trust, "The American public agrees on one measure, though: Three-quarters say the country is more divided than before the coronavirus outbreak, regardless of whether or not they support the current administration."
In one way, Americans are united: They see divisions in their country. 
Leave a Comment
About the Contributor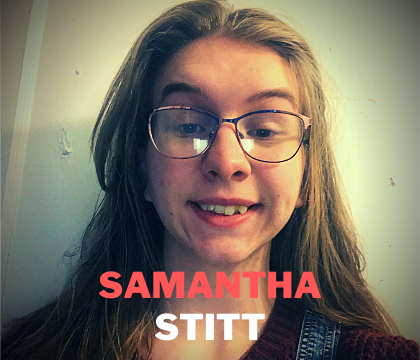 Samantha Stitt, Features Editor
I think of myself as a confident person, a person that takes risks if need be. I also think of myself as someone you can rely on if you need someone to...