Passion for sports dwindles in youth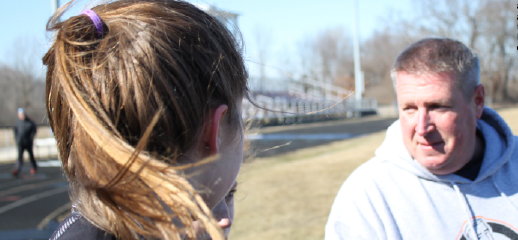 After she had been on the soccer team all season of her freshman year, Anna Schlaff had yet to make a goal. Then, someone saw her potential and advised the coach to put her in as a forward offensive. Schlaff had three minutes and the chance to prove herself.
She scored the final goal that the obliterated the opposing team. She cried with joy.
The number of young athletes who have lost joy for sports has increased.
This not good news, as sports keeps them active and was once something they adored.
"By the time children are 15 years of age, 70%–80% are no longer engaged in sport," according to the Open Access Journal of Sports Medicine.
Perhaps students do want to play and can't due to lack of access or the availability on other teams that have too many players wanting to join that one type of team.
"The number of spring sport players are increasing, it is just the distribution that is the issue, and coaches are trying to fix that," assistant principal Kunzelman said.
This seems like a problem that has more invisible effects on school sports. Perhaps the damage is happening at a slow rate.
"We are excited for the upcoming season. We have a bunch of talented young ladies and returned a lot of players that had some varsity experience from last year," girls soccer coach, Jeremy Killinger said.
The drop in the amount of players may be impacted by player expectations. Schlaff has seen people stop playing sports numerous times. Schlaff claims, "People aren't joining the team because they want to play on varsity, and if they don't, they aren't going to play at all."
Players like senior Janell Horner stopped playing soccer for one of the more uncommon reasons: lack of heart to play the game. "I lost interest to play because it's hard to play when your heart isn't in the game anymore."
Horner claims that the game got boring, and she hated going to practices.
When student athletes quit teams starting to suffer. This is clear to see in public schools.
A squeeze might have to happen to fit as many people as possible on the varsity, which could result in either some players not playing long enough or not playing at all. "If there aren't enough players to have a junior varsity team, there will only be a varsity team," according to Kunzelman.
Leave a Comment